Tips and Tools
Video - Matt Neale, eStar CTO, explains What is online Fraud?
18 Oct 2015
Video - Matt Neale, eStar CTO, explains What is RMProfiler?
18 Oct 2015
The top 5 eCommerce SEO issues
2 Oct 2015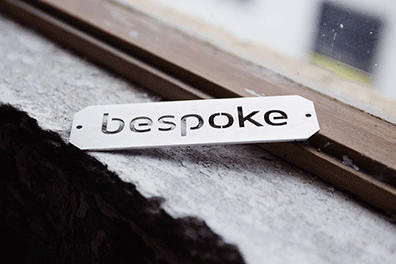 Bespoke has a long track record of technical Search Engine Optimisation (SEO) of eCommerce platforms. Here are their top 5 tips:
1. Duplicate Product Pages
This a common problem with websites that have a large number of product SKU's, where products can be categorised in different product categories and sub-categories. Essentially generating multiple URLs that reference the same product page. Depending on the eCommerce platform, it would also generate an 'ugly' URL.
2. Excessive 404 Errors
When a website has been around for a while, new products get added frequently, old products get taken off and most likely gone through several functionality upgrades and redesigns – having a huge number of 404 errors is not surprising. But as we all know, having too many 404 errors lingering in the world wide web is not good for business.
3. Underused Robots.txt and Meta Robots Tags
The robots.txt file is quite an important file that informs the search engines what they can and can't crawl. By restricting access to certain sections of the website or specific URL strings, we are essentially controlling the bots crawl of the website. Providing them guidance on pages that they should crawl and index and pages/section that they should ignore.
4. Faceted Navigation and Pagination
This has always been a hot topic in eCommerce SEO and one the most online retailers still struggle with. Faceted or layered navigation is awesome for user experience, it gives users the flexibility of refining/filtering products in their quest to find what they are looking for. Depending on the platform and the number of facets on offer, if not handled correctly this functionality has the ability to generate infinite amount of URLs.
5. Thin Pages and Duplicates
Google Panda is more important than ever before to keep a lean website. Every single crawlable/indexable page on the website should provide value to the user and serves a purpose. If they do not serve a purpose, it is time to get rid of them. Remember that you normally have a finite amount of crawl budget allocated to your website. Duplicate content whether it is internal or external can also a common problem.
Why website Design matters
2 Oct 2015

A well designed website is an essential component of your business and will contribute to the success of your digital presence.
Having a well laid out, user-friendly website and visually professional content could be the difference between a customer staying on your website and purchasing, or leaving and shopping with your competition.
Your website is often the first experience customers will have with your brand, and if they make a connection, they are likely to become a repeat customer. Unfortunately the importance of this creative content on your website and the effect that it has on the overall customer experience is often overlooked.
Not only do eStar's design team create beautiful websites, they are easy to use and, they can also work on your creative content to help boost your customers shopping experience. eStar designs visual content from concept right through to implementation ensuring that it works well cross browsers and, if your site is responsive, across devices.
eStar can assist with:
Visual Design – presenting your brand in the best possible way
User Experience (UX) – improving how customers navigate your website and interpret your message
CSS and jQuery – all the extra magic that makes everything slick, dynamic and fun to use
A well designed website, drive improvements to your websites conversion rate and growing online revenues. We work well with existing brands, or we can start the brand journey with you. eStar's design solutions.
In the Business, or On It?
4 Jun 2014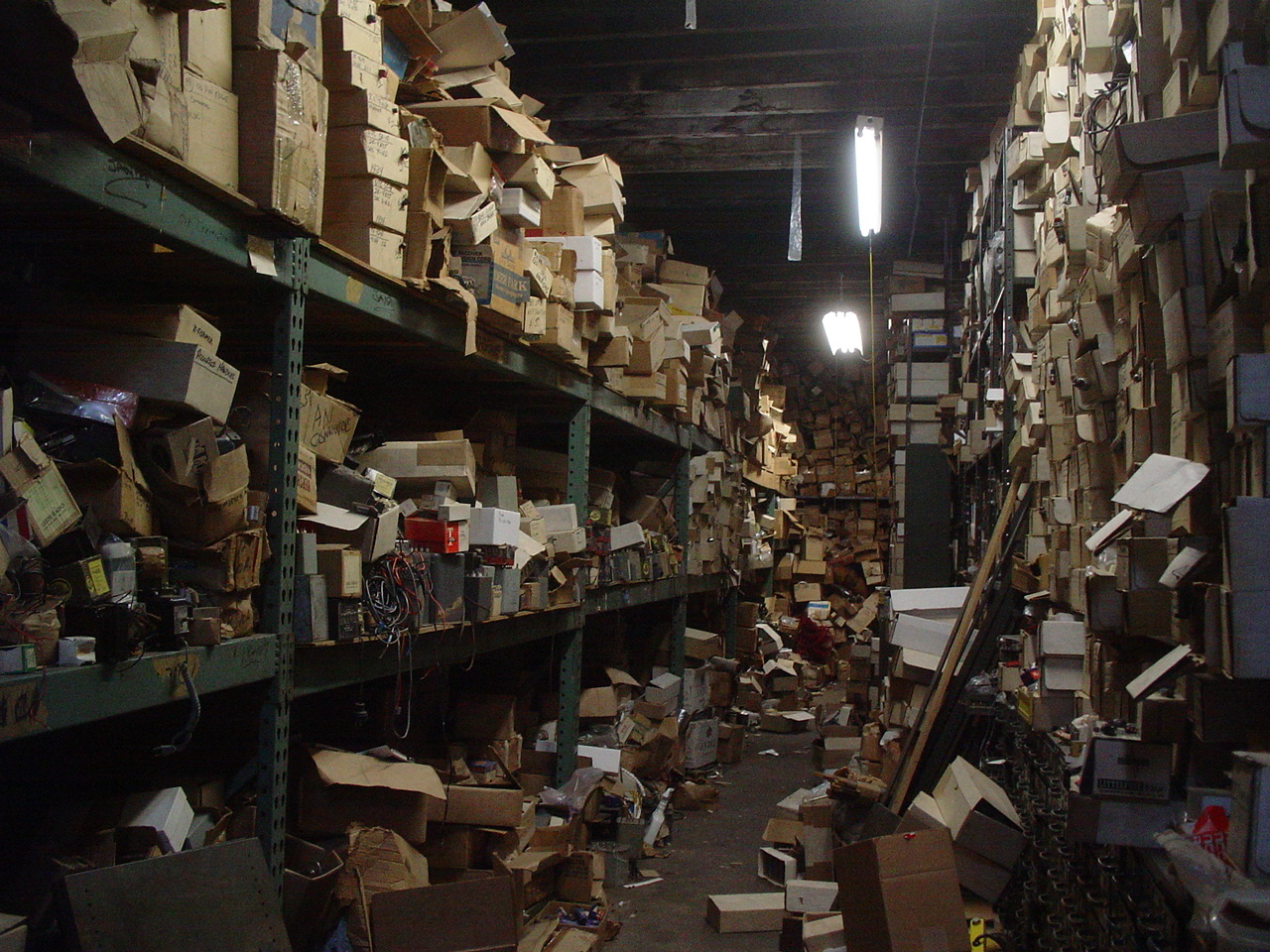 A well-known and oft-quoted (by us) Forrester Statistic states that 60% of businesses change their ecommerce technology or 're-platform' every 3 years. That's quite a high turnover, and those of you who have been through an ecommerce 're-platforming' project will know it is not a quick nor easy job.
At EstarOnline we find new customers typically come to us (for a 're-platform') for one of several reasons. Spending too much time 'working in the business', rather than 'on the business' , is one that is frequently cited as a key driver.
Time and time again we've heard from frustrated owners, management and staff who spend the majority of their working days doing unproductive administrative tasks, many relating to product availability, pricing and logistical 'where is my order' type queries. In some cases the lack of appropriate systems has led to what we term 'operational chaos'.
'Operational Chaos'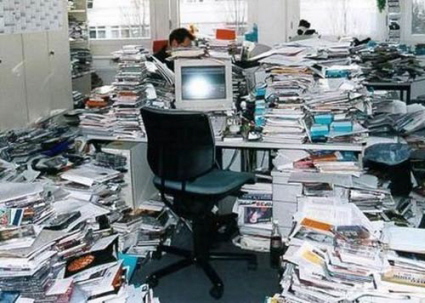 We have been shocked many times in the past decade at seeing the 'operational chaos' that lies behind what seems to be well designed online presences and high profile, well-promoted brands. Having slick websites with all the latest features has never been enough to succeed - the customer experience doesn't end at the buy button. Issues like re-keying, scribbled credit card numbers, sending wrong items, dispatch without payment, staff dedicated to manual transcribing, 'work-arounds', 'band-aids', excessive email communications, inability to manage content and promotions, inefficient returns and refund processing - we could go on, but feel like we've seen it all.
Having systems in place that support operational steps of the ecommerce purchase process allows you to focus on growing your business. Great ecommerce technology will help to minimise human intervention, improve accuracy and reduce labour cost. It will bring order to operational chaos.
What this really means, is that staff have more time to work 'on the business'. Ask yourself, what would that mean to your business?
Five tips to get your online security culture right
1 Jul 2014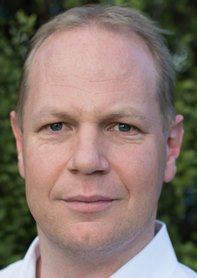 This article originally appeared on Retail News
Security is everyone's responsibility, not just the IT team's, says Matt Neale, Software Development Manager for online shopping platforms and ecommerce company EstarOnline.
People in our industry often say security isn't the responsibility of the IT department, it's the responsibility of everyone in the company. Yet this ideal of a security aware culture is often not met, meaning businesses could be putting customer data at risk.
Ecommerce retailers are trusted to handle hundreds of millions of dollars per year in transactions. Additionally, retailers have a responsibility to protect a customer's "Personally Identifiable Information" because it's frequently the target of identity theft, fraud and phishing scams.
Where customer details are stored and accessed over the internet, do your employees know to only access this information over a secure connection such as HTTPS? More importantly, do they know why?
How you respond to a threat can demonstrate to the outside world how seriously you take security. The recent attack on eBay, which was believed to have seen over 230 million customer records stolen, drew criticism from industry experts and media because of the company's slow response to identify the problem and inform their customers.
The disclosure of encrypted passwords is a negligible loss compared to the virtual goldmine of other Personally Identifiable Information (names, addresses, phone numbers) that was stolen. Unlike your password, personal information like your date of birth, can't be changed and could be exploited by fraudsters in the future.
Companies that don't have an ingrained security culture can be slow to respond. But those that embrace best practices respond quickly, clearly and decisively.
With today's technology landscape changing so quickly, which one would you – and your customers – prefer to do business with?
Five steps to a security culture
Have a secure process for identifying customers when updating Personally Identifiable Information
Discuss the latest threats and defences with employees
Educate employees on what not to send via email (credit card details, passwords, etc.)
Ensure all staff know what to do if they suspect a breach
Have a clear communication strategy should the worst happen
UPDATED – Before having a data breach, retailers would be best advised to at least establish a relationship with an Information Security (InfoSec) company. This is a pre-emptive step in ensuring they can get access to the right people at the right time should the worst occur. It also means the services offered by these companies can be understood and taken advantage of to assist in preventing security issues before they happen.
Once a breach has occurred, or is suspected – retailers should get in touch with their security partner who can advise and assist them further. It's very hard for a security provider to be initially engaged after a breach and recover the situation in a timely manner. It's often too late and so their options are limited. However they can assist in preventing future breaches.
Click and collect in action
26 Sep 2014
This article originally appeared on Retail News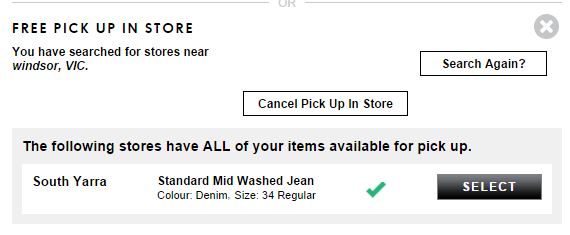 In the final of a series of three articles, EstarOnline's Solution Specialist Matt Thomas reviews the 'shop floor' requirements for successful click and collect.
Once back-end technology and a single view of inventory and pricing is in place, the next step is to ensure staff members are trained to handle processes like identification, collection, returns and refunds. Staff also need to know how and when to take up or cross-sell opportunities, further leveraging the value of real-world premises.
For retailers whose salespeople earn commission on in-store sales it may be necessary to incentivise the handling of click and collect purchases so these customers are treated with equal priority. Processes must be established for notifying in-store staff of orders to ensure smooth fulfilment.
Clear and consistent, customer friendly policies are required to address questions around order handling: How long will they be held before returning stock to inventory and refunding, should collection not take place? Will a handling fee be charged?
Customers generally expect low or no fees for click and collect and the sooner the order is available for pickup, the better. Picking, packing, holding, processing a transaction, and reversing it, all come with costs, but at the same time, you don't want to turn customers off. A balance between profitability and customer convenience must be achieved.
For some retailers, it may be wise to consider adding third-party collection points to expand reach – a particularly useful model for smaller, specialist retailers. For example, an Australian service called 'ParcelPoint' offers a network of outlets to which online purchases can be delivered for collection, while in the US and UK, online behemoth Amazon is establishing a 'locker' pick-up programme. As well as reach, these pickup points address a customer need for privacy with certain purchases.
Click and collect is about convenience and choice, so the retailer must solve common delivery problems. Retailers benefit too because satisfied customers tend to buy more, becoming repeat customers. At the same time real-world stores are provided with a powerful value proposition that can't be matched by 'pureplays'.
Recent research found 35 percent of online shoppers in the UK currently click and collect, with 13 percent doing so in the US. We're already seeing an increasing number of local retailers – from Countdown and Hallensteins to The Warehouse and Country Road – enhancing their services by offering click and collect.
As an increasingly proven channel, in line with international adoption trends, expect these numbers to grow.
Matt Thomas, Solution Specialist, EstarOnline.EstarOnline clients include EziBuy, Country Road, Briscoe Group, Big W and Rodd and Gunn.
Part 1 – Click and collect an unmatchable advantage for traditional retailers
Part 2 – How to integrate click and collect into your business
How to integrate click and collect into your business
22 Sep 2014
This article originally appeared on Retail News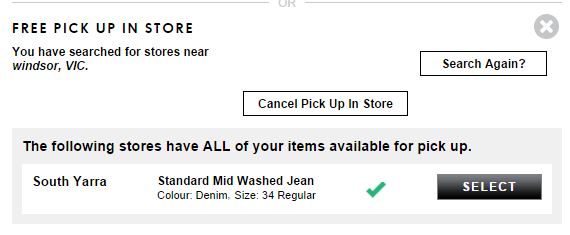 In the second of our three-part series, EstarOnline's Solution Specialist Matt Thomas outlines what to consider when integrating click and collect into a retail operation.
Click and collect gives retailers the ability to combine online shopping convenience with a personalised in-store service. While the concept is simple, implementing it is far from straight forward.
The degree to which click and collect can be introduced depends on how confident a retailer is in their inventory and fulfilment points across the business. A retailer needs to have a very clear view of inventory: where it is, quantities and how quickly it can be moved between locations.
Most retailers already sell through multiple channels typically online, telephone orders and in-store. Integrated systems and accurate information on product availability is vital to introducing click and Collect across these channels. Getting to the point of having this reliable data is a challenge in itself, which must first be met.
Existing in-store systems and processes have to be refined to provide smooth collection and, in some cases, payment. There has to be a way of identifying customers as they come in. Imagine a situation where customers arrive and nobody knows how to service them. The experience is quickly ruined, and when ruined once, could leave a lasting impression.
Some retailers might offer all products through click to collect, others might offer only selected products. The service might be available in all stores, or only some. These factors influence the collection process.
Realistically, most businesses offering click and collect won't be fulfilling every order straight from the shelf or stockroom of the store that is a collection point. A key factor is the process for handling returns and refunds in store. Because the stock often doesn't 'belong' to the store acting as the collection point, returning to inventory and issuing replacements isn't always straightforward. Reconciling payments and refunds requires specific business processes for rapid and accurate resolution.
Integrating click and collect depends on alignment of retail systems, processes, technology and people. That, in turn, has to be done within the wider view of managing customer expectations.
In the next article, we'll look at how click and collect works 'in the field'.
Matt Thomas, Solution Specialist, EstarOnline. EstarOnline clients include EziBuy, Country Road, Briscoe Group, Big W and Rodd and Gunn.
Part 1 – Click and collect an unmatchable advantage for traditional retailers
Click and collect an unmatchable advantage for traditional retailers
16 Sep 2014
This article originally appeared on Retail News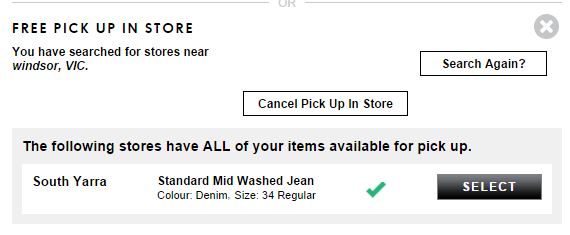 In the first of a three part series, EstarOnline's Solution Specialist Matt Thomas shows how click and collect can help retailers compete with 'pureplay' online stores.
Online shopping is more popular than ever but it has its challenges, most notably, fulfilment, with many customers experiencing difficulty in receiving items. Customers don't want missed deliveries, calling cards or packages sitting unattended on their doorstep.
Increasingly, we're seeing that they want to 'click and collect' at a time that suits them.
Click and collect simply means customers buy online and collect goods from a store or other pickup point. For retailers, the ability to combine the convenience of online shopping while leveraging real world assets is an advantage that 'online only' retailers struggle to match.
When customers visit a physical store to collect their items, this presents the retailer with an opportunity to add value. Once in store, customers are more likely to buy additional products ('stock sells stock') and there's the ability for your staff to deliver personalised customer service.
Having real stores and real people to deal with means it's also easier for customers to return or exchange goods – a major barrier for shoppers who buy from 'pureplay' or international outlets.
Click and collect strategies
There are a number of different click and collect strategies that can be implemented depending on the nature of your business:
order and pay online – collect in-store
order online – pay and collect in-store
reserve online – collect and pay in-store.
Some retailers charge a fulfilment fee. A number of businesses offer inventory visibility online, but without the ability to reserve or pay for the items, leaving it to the customer to call or come in and 'take a chance' on that stock being there.
The best strategy depends on the type of goods offered and the retailer's business model. Further considerations include distribution of inventory, system and technology capabilities, staff competency and capability and the size of the retail network.
Dick Smith has a 'reserve and pay' model, which ensures that an item offered online is actually in stock at the chosen collection store. Customers pay on collection within a day at no charge.
The Warehouse will charge a fulfilment fee of $4 to have orders ready for pickup within 3-5 days.
At Countdown, order groceries online and collect the next day for a $3 to $7 fulfilment fee.
Country Road offers free in-store pickup, aiming to have online orders available for collection within four hours of purchase.
Click and collect effectively bridges the digital divide – it returns to retailers a value proposition that can't be matched by 'pureplays'.
The next article discusses how to integrate click and collect into a retail operation.
Matt Thomas, Solution Specialist, EstarOnline.EstarOnline clients include EziBuy, Country Road, Briscoe Group, Big W and Rodd and Gunn.
pricewasnowsavefromtoapprox