Briscoes
Briscoes & eStar
Briscoes and eStar Working together building the Briscoes' digital channel
When Briscoes decided to work with an Enterprise eCommerce partner to build their first transactional site, they had more questions than answers. Tapping into eStar's retail expertise and leveraging a proven eCommerce platform was what Briscoes needed in order to set a foundation for retail success.
Below are three examples of how eStar's retail expertise and eCommerce technology combine to support Briscoes' retail strategy:
if you would like to speak to the same people who continue to work with Briscoes.
eStar assisting with Briscoes' first eCommerce site
When Briscoes' decided to build an online retail site, they wanted to partner with an eCommerce technology vendor with proven successes. Since eStar was the eCommerce technology who powered Ezibuy for 10 years, they were the perfect partner.
Briscoes considered Magento at the time, but felt having a local eCommerce vendor with powerful enterprise level technology and substantial retail experience was the right choice.
Throughout the design and build process, the eStar team worked with Briscoes on what they needed to do to prepare for online success. The Briscoes' eCommerce channel is now a heavy contributor to the overall business. See Briscoes announces record profit growth.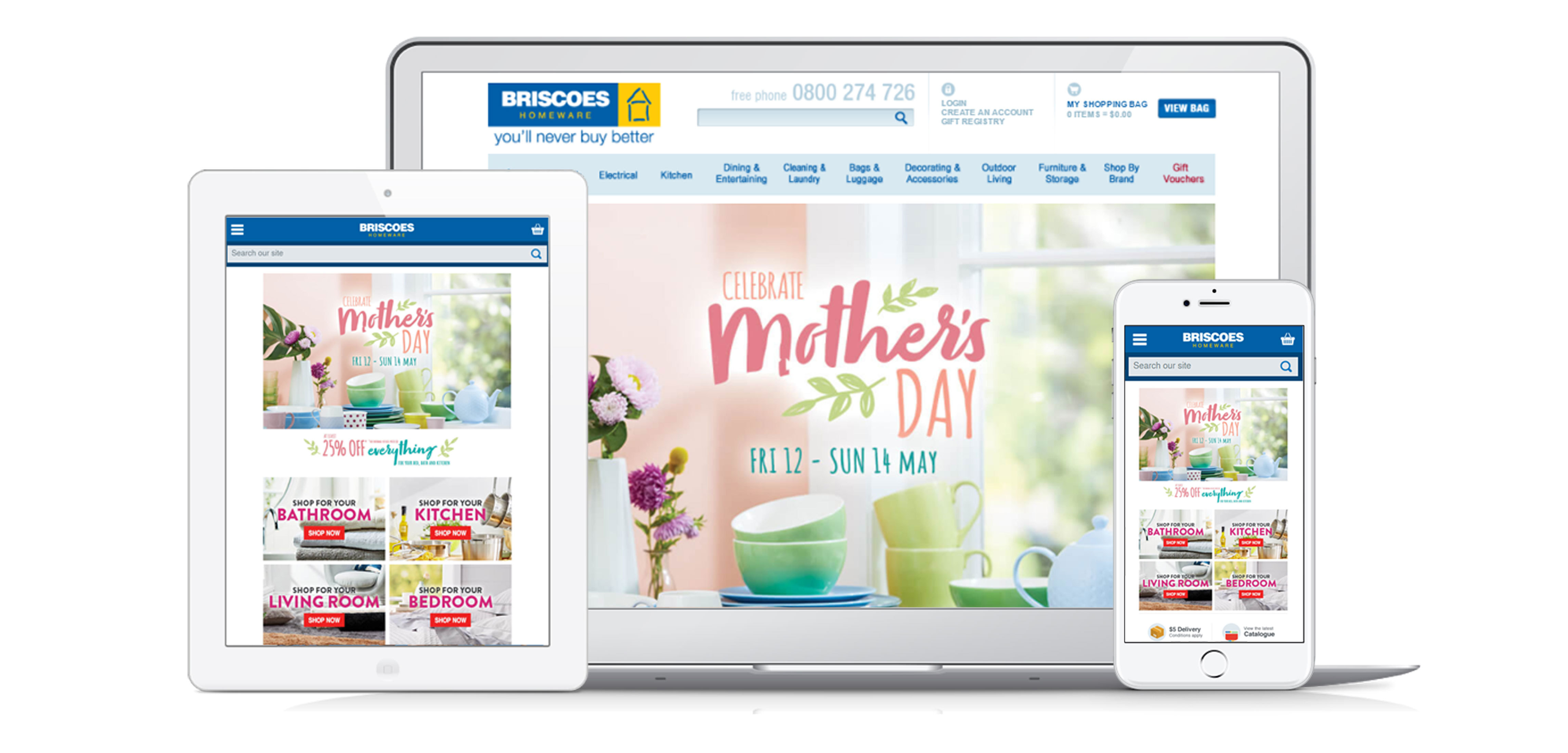 Building an intuitive navigation for Smartphones
Briscoes product offering is unique in the sense it has a wide variety of product ranges on offer. This created a challenge when setting up an easy-to-follow navigation and menu system for the desktop site. The challenge grew in translating this to smartphone screens.
The eStar design team worked with Briscoes and Ogilvy, to develop an intuitive menu system for smartphone screens with simplicity being the top priority. For consumers who wish to use the smartphone navigation to find a product, their experience is a good one with clear category titles and buttons, taking them seamlessly from the home page to specific product ranges in a few clicks.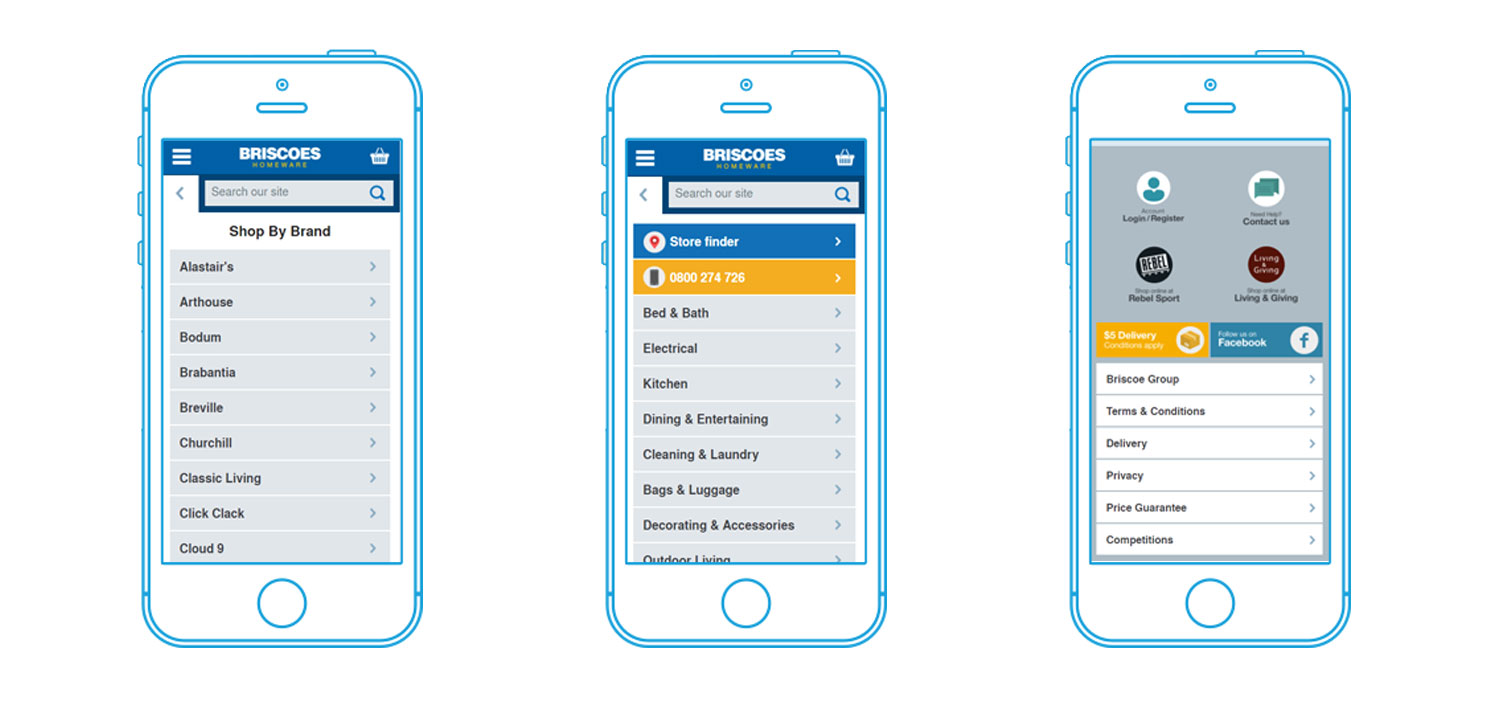 Page load speed
No matter what device consumers are using, their low tolerance for pages loading slowly is well documented:
47% of consumers expect a web page to fully load in 2 seconds or less.
40% abandon a website that takes more than 3 seconds to load.
79% of shoppers who are dissatisfied with website page load speeds are less likely to buy from the same site again.
52% of online shoppers state quick page loading is important to their site loyalty.
Kissmetrics (https://blog.kissmetrics.com/loading-time/)
eStar understands the heavy reliance of quick pageload speeds to retail success. eStar also understands the Briscoes' retail model and recognised above the line campaigns would stimulate heavy traffic spikes.
To support and accommodate this retail strategy, eStar set up a robust hosting solution and configured the product database and site content in a manner to ensure all pages appear quickly for all devices regardless of traffic volumes.
It is eStar's deep understanding of their own product database logic, the overall logic of their code, and how the eCommerce technology is meant to intermingle with servers in a hosting environment which allows the technology to immediately respond to consumers.
to work with the same team of people who continue to work with Briscoes.
pricewasnowsavefromtoapprox