Briscoes
eStar & Briscoes
Solving store fulfilment
Fulfilment is the last critical step in the eCommerce customer journey. Briscoes approached eStar to help solve their store fulfilment challenges and the result was a new Order Management and Fulfilment module that improved delivery times, improved customer satisfaction and reduced freight costs. With eStar, Briscoes have made store fulfilment a competitive advantage and are seeing rapid growth.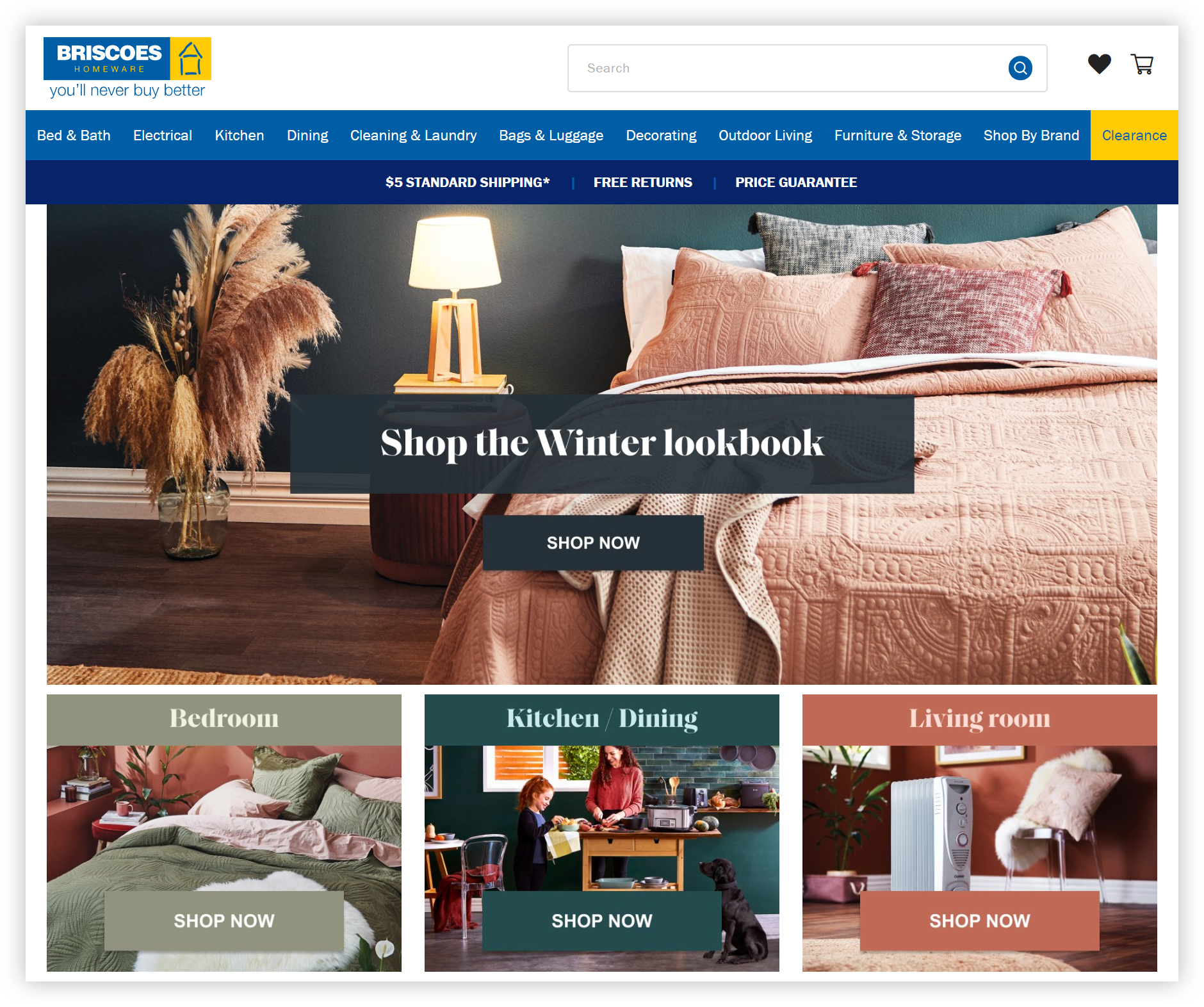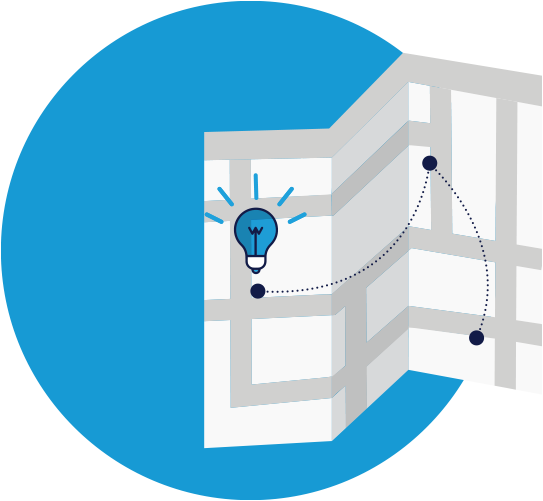 Briscoe Group are a leading homewares and sports retailer in New Zealand. They wanted a better way to manage store fulfilment; a scalable solution that would help them meet increasingly demanding customer expectations. Moreover, Briscoes wanted to make store fulfilment work, and not move to a DC only fulfilment model. They wanted to find a way to make the allocation of stock to stores more timely and the whole process more efficient and ultimately give their customers a better experience.
eStar and Briscoes worked together to formulate a way to resolve the challenges of store fulfilment across the Briscoes store network.
The incumbent approach was to allocate orders to stores as quickly as they come in so that they get to stores as quickly as possible. This common approach doesn't work at scale because orders can come in quicker than stores can pick them and the picking process starts to fall behind. As a result, the dispatch point becomes overloaded and the team starts to struggle. While they are trying to catch up, time passes and the store stock is being sold off the floor. Furthermore, while one store is being allocated more orders than they can handle, other stores that could have helped are ignored - a massively inefficient use of resources. Worst of all, stock being sold out after allocation ultimately results in short picks, orders voids and customer dis-satisfaction.
The new approach was to replace the automatic allocation to a system of demand. Orders that needed to be fulfilled would be allocated to a "global pool" and the actions of the store would drive the decision process and stock to be allocated for picking in real time. Effectively this means that a store would be allocated an order to pick at the time that they were ready to pick that order. This logic borrowed from lean principles and aimed to significantly reduce the time between allocation and picking.
Ultimately, the new approach and its effective implementation mitigated the risk of picking within a live retail environment - especially during peak trade. As a result, Briscoes saw voids reduce from 10% to 0.5% (including orders that customers cancel themselves) and it happened almost immediately.
"Without eStar we wouldn't be fulfilling from stores.The technology has worked. We got a step change overnight. This was money that we were leaking out everyday and we stopped it almost immediately" Dave Hughes, Briscoes General Manager (eCommerce).
The new solution and reporting made operations more transparent, simpler and helped drive greater store discipline and overall performance. Stores that were participating in online fulfilment became better stores overall and much better at getting stock from store rooms to the shop floor.
Briscoes got a massive return on investment from the project. The entire fulfilment process became more efficient, they reduced freight costs and effectively stopped having an issue with orders being voided due to short picks.
Download Case Study
* Required fields
pricewasnowsavefromtoapprox