blueillusion
eStar and Blue Illusion
Working together building omnichannel success
The Blue Illusion team came to eStar looking for an eCommerce technology to exponentially grow their online sales performance, increase foot traffic in stores, and grow in store sales across Australia and New Zealand.
Below are examples of how eStar's retail expertise and eCommerce technology combine to support Blue Illusion's retail strategy for growth:
Building in store inventory clarity online
Blue Illusion appreciates it has busy customers and knew there was an opportunity to improve the in store experience if customers could check inventory availability in store before they arrive. They called on eStar to achieve two critical activities to make this work:
Deliver an elegant and intuitive online experience on all product pages for people to check inventory availability of specific products for specific stores.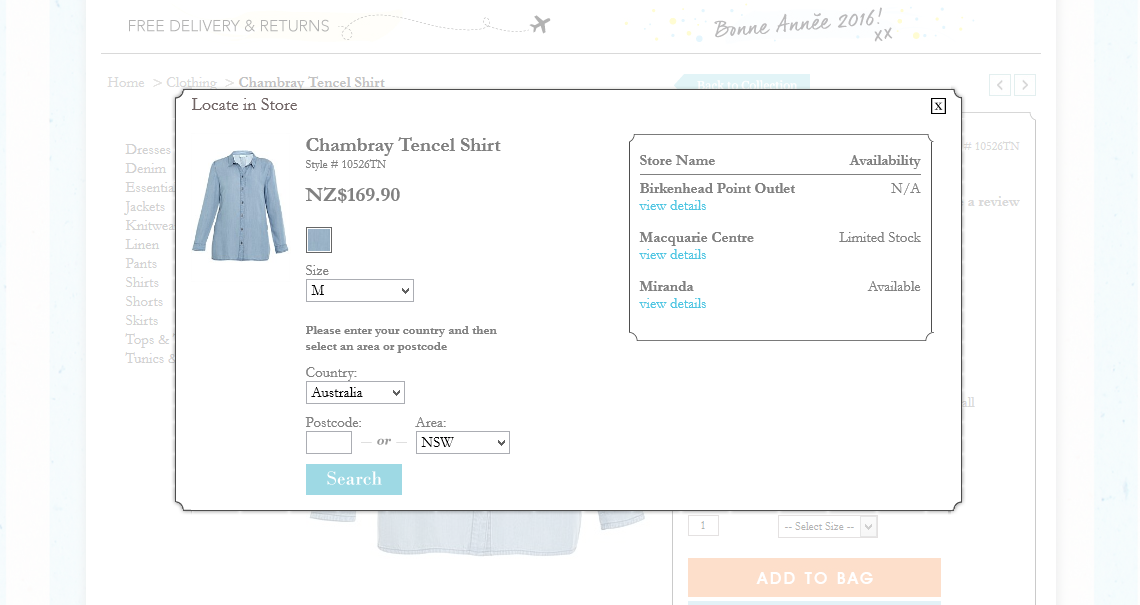 if you would like to speak to the same people who continue to work with Blue Illusion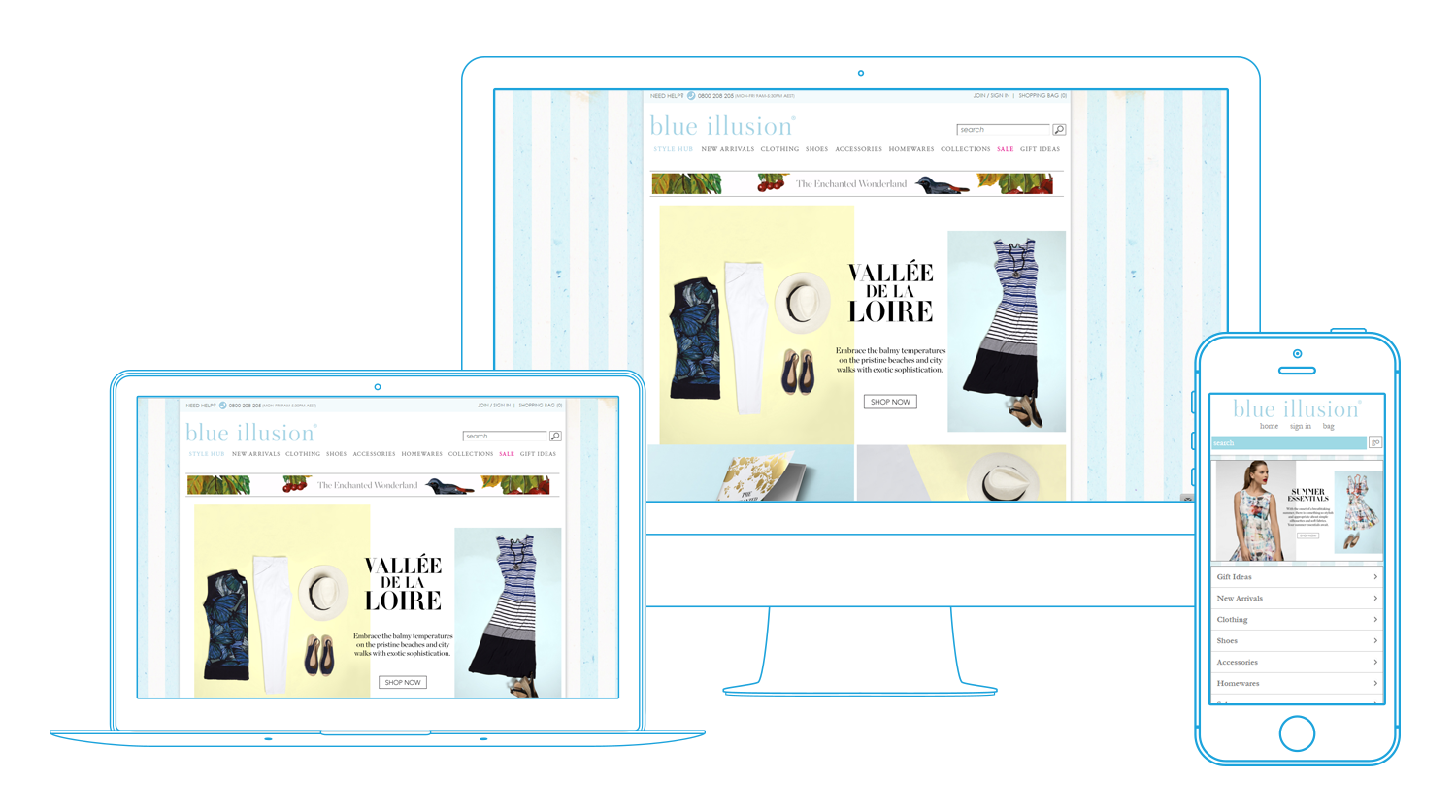 Blue Illusion needed a flexible Content Management System (CMS)
Blue Illusion needed to build on their brand positioning strategy of being an authority in fashion. To achieve this they needed to create content. To monitise this strategy they needed this content to sit within the eCommerce technology to seamlessly send people to product detail pages to purchase.
Blue Illusion's "Style Hub" is an example of using eStar's flexible content management system to highlight new arrivals and showcase their knowledge in pulling together outfits from new and existing product ranges.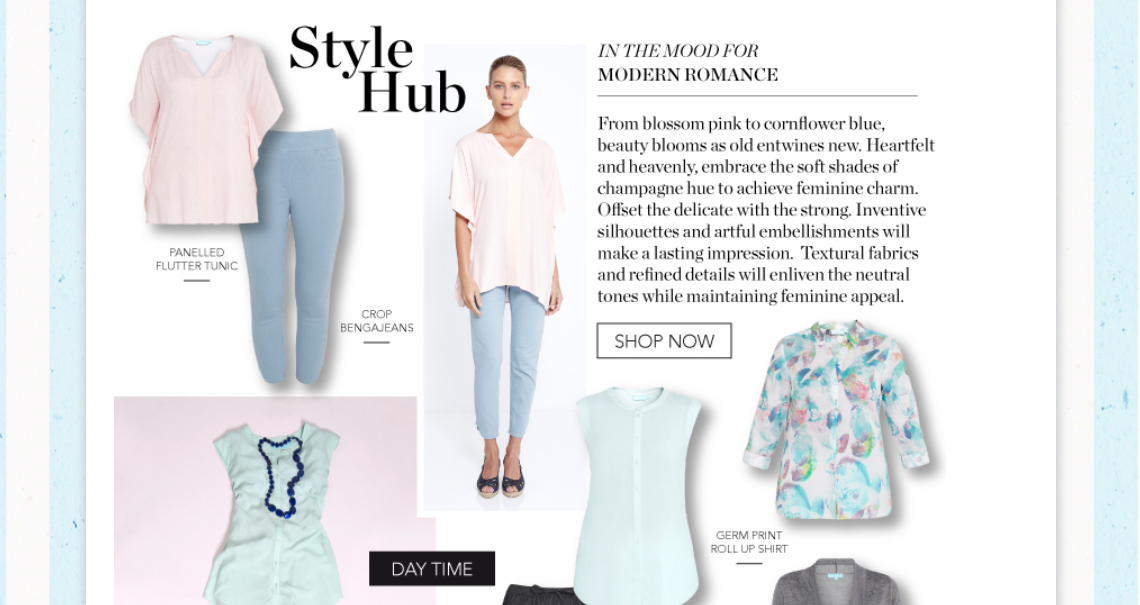 Blue Illusion building experiences on mobile
To grow its omnichannel experiences Blue Illusion recognised the need to ensure all product and style content needed to elegantly translate to smartphone screens.
Blue Illusion and the eStar design team worked closely together to ensure all experiences Blue Illusion wanted to create for its customers would be easily consumed on the smaller screens.
if you would like to speak to the same people who continue to work with Blue Illusion
pricewasnowsavefromtoapprox