Witchery
eStar & Witchery
Working together building scalable omnichannel success
Witchery, a successful established retailer, was looking for an eCommerce technology partner to team up and take their retail aspirations to the next level.
Following an acquisition in 2013, Witchery chose eStar's eCommerce platform after an extensive evaluation process, migrating off Magento and Witchery wanted to work with a team of people who had past successes in online fashion retail and could provide guidance in translating the Witchery retail strategy into a digital one.
if you would like to speak to the same people who continue to work with Witchery
Below are brief examples of how eStar Online's retail expertise and eCommerce technology combine to support Witchery's retail strategy for growth:
Bringing together Lookbook functionality with eCommerce
Witchery is a fashion thought leader continually creating new lookbook content. Witchery worked with eStar's design team to translate their visual and editorial content experience into a digital one, but they wanted more. Witchery wanted to provide their customer's the ability to easily and seamlessly purchase any of the lookbook products from the lookbook itself.
Estar's expertise in both retail and eCommerce created an elegant fusion of lookbook content and add-to-cart connectivity, delivering Witchery a powerful method to feature new arrivals and stimulate sales.
Estar's design team then transitioned this solution to mobile allowing Witchery customers the ability to enjoy the same lookbook experience across all screens.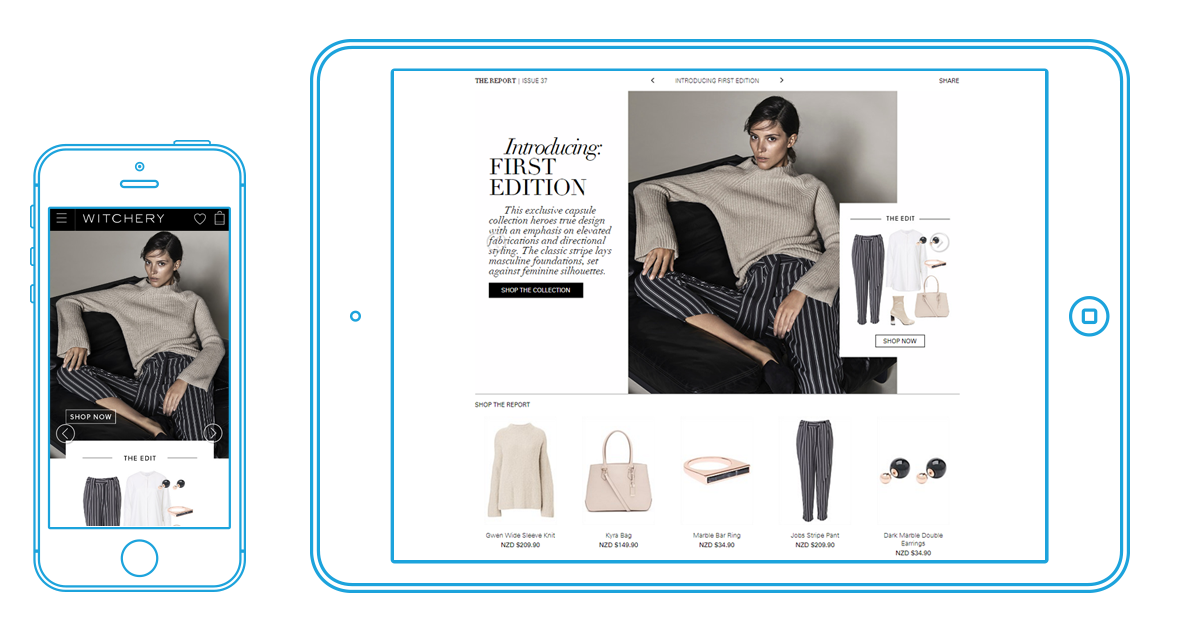 Witchery needed an eCommerce solution to handle large traffic volumes
Witchery's nationwide advertising campaigns drive large volumes of traffic to the Witchery sites. They recognise slow pageload speeds deliver poor experiences and needed their websites to respond quickly across all devices regardless of traffic volume.
Because eStar's eCommerce technology was designed and built over the last 15 years by in-house developers, they know how this technology must be structured in a hosting environment to deliver a customised scalable hosting solution.
This is what eStar did for Witchery, ensuring every customer has content displayed quickly regardless of traffic volume and device.
Using the digital channel to drive foot traffic in store
Witchery wanted to leverage their large physical bricks and mortar footprint and use the digital channel to drive foot traffic in store. eStar's vast experiences in connecting to ERP systems made this initiative come to life.
The "Find this item in store" offer on every product detail page delivers real value to customers wanting to make sure a product is in stock at a specific store location.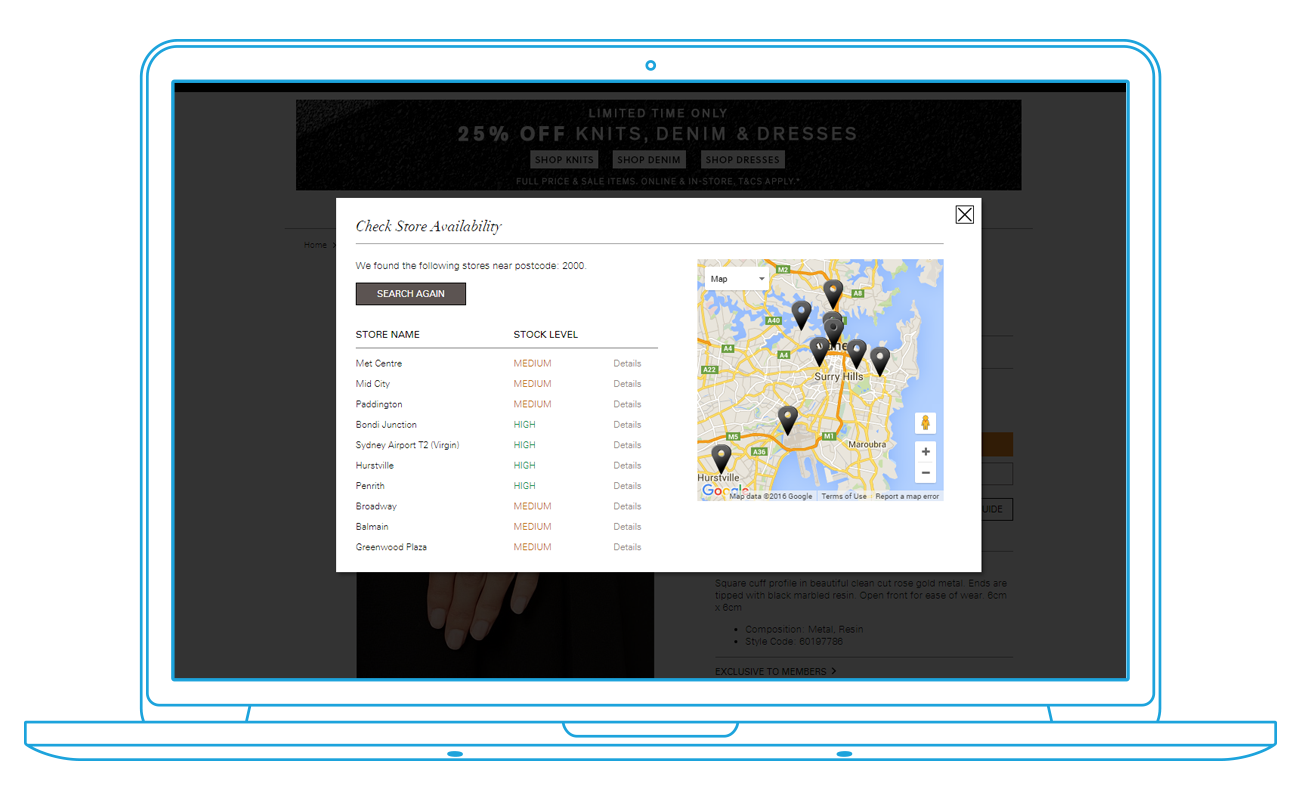 if you would like to speak to the same people who continue to work with Witchery
pricewasnowsavefromtoapprox