Stirling Sports
eStar & Stirling Sports
Franchising and eCommerce work together
Making franchising work alongside eCommerce can be difficult. Franchisees often see it as competition, while the franchisor sees it as necessary to meet customer needs and to compete in the digital age. Working with eStar, Stirling Sports has navigated these challenges and delivered massive growth.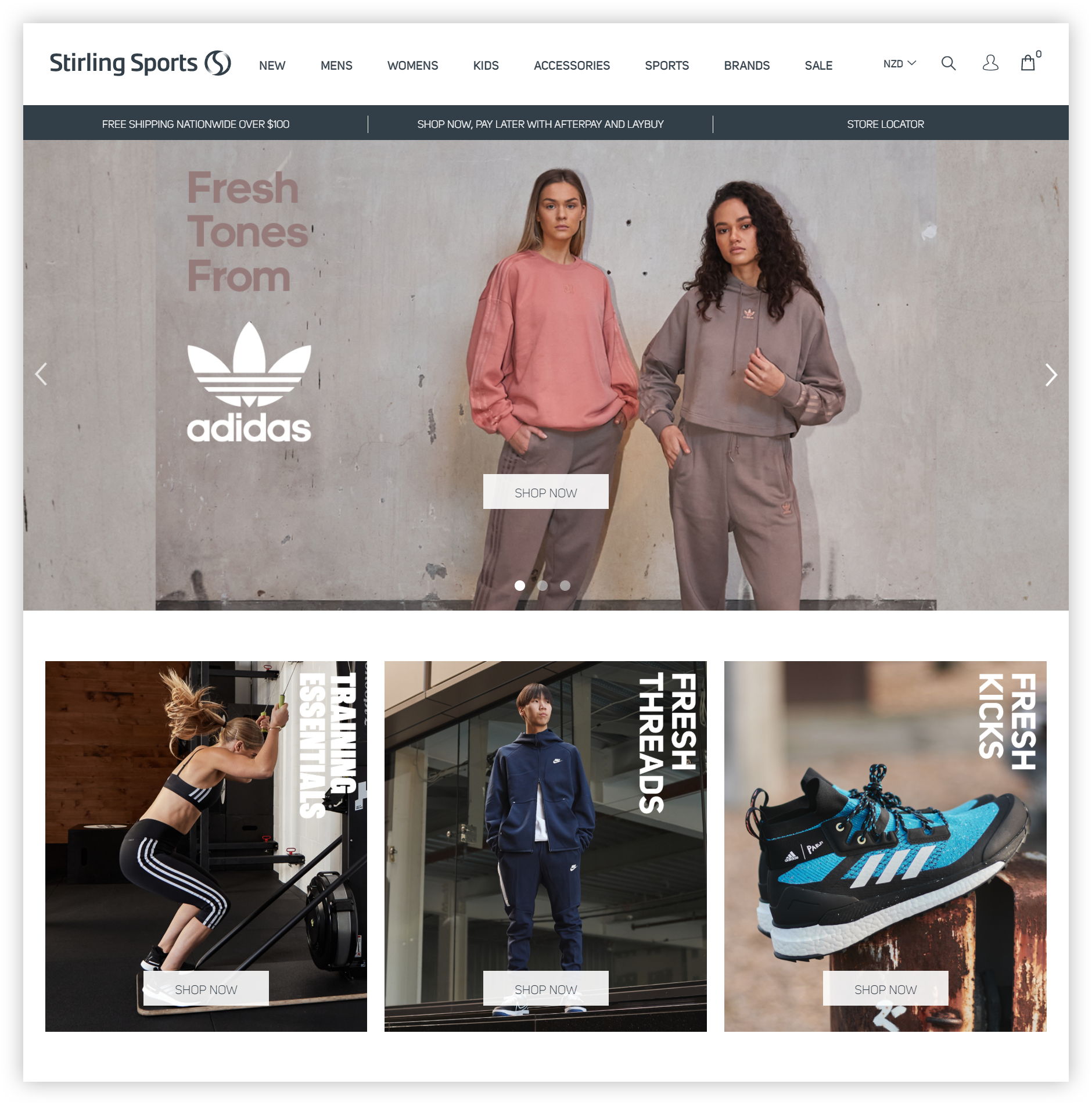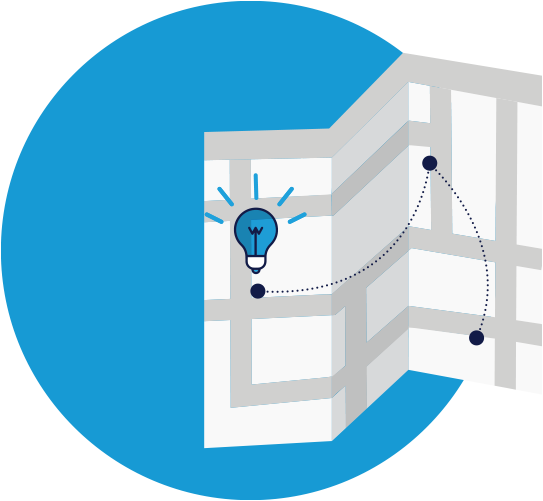 With big plans for growth, Stirling Sports were struggling to move forward with their existing online infrastructure. Effective order allocation and fulfilment was proving to be a major challenge with a mix of both franchise and company owned stores. In order to stay ahead in a very competitive market, and to capitalise on future opportunities, Stirling Sports knew they needed to provide their customers with a superior online user experience and launch functionality like Click & Collect and Find in Store. It was clear that fulfilment needed to be exceptional to enable new features and drive customer loyalty.
The eCommerce solution from eStar includes custom-built Pricing, Product and Stock integrations coupled with pull-based fulfilment, eStar OMF. This met Stirling Sports' requirements and is a perfect fit for franchise models. The pull-based fulfilment and allocation rules means that stores become extremely reliable fulfilment channels. Stores are only allocated the orders they can fulfil when they are ready to fulfil them. The solution also includes a custom franchise filter to ensure all franchisees benefit from the Online channel.
The new solution also gives the franchisor greater transparency on how effectively stores are fulfilling orders. Franchisors rely on compliance, rules and processes to help their franchisees and the brand to excel and eStar supports this.
In-store fulfilment using OMF also means that customers have a better online experience. Orders are dispatched on time and in full more often. And clever routing means that orders get to customers faster too.
eStar's customer journey design approach also resulted in a stunning responsive website, improving the user experience.
"Customer service is fundamental to the success of this brand, and it is critical that the same exceptional level of customer service is offered both online and in store."
Hannah Walters, eCommerce Manager, Stirling Sports
Since the new website went live, Stirling Sports has seen significant increases in overall sales volume and transaction volume. Sales in 2019 grew by 204%.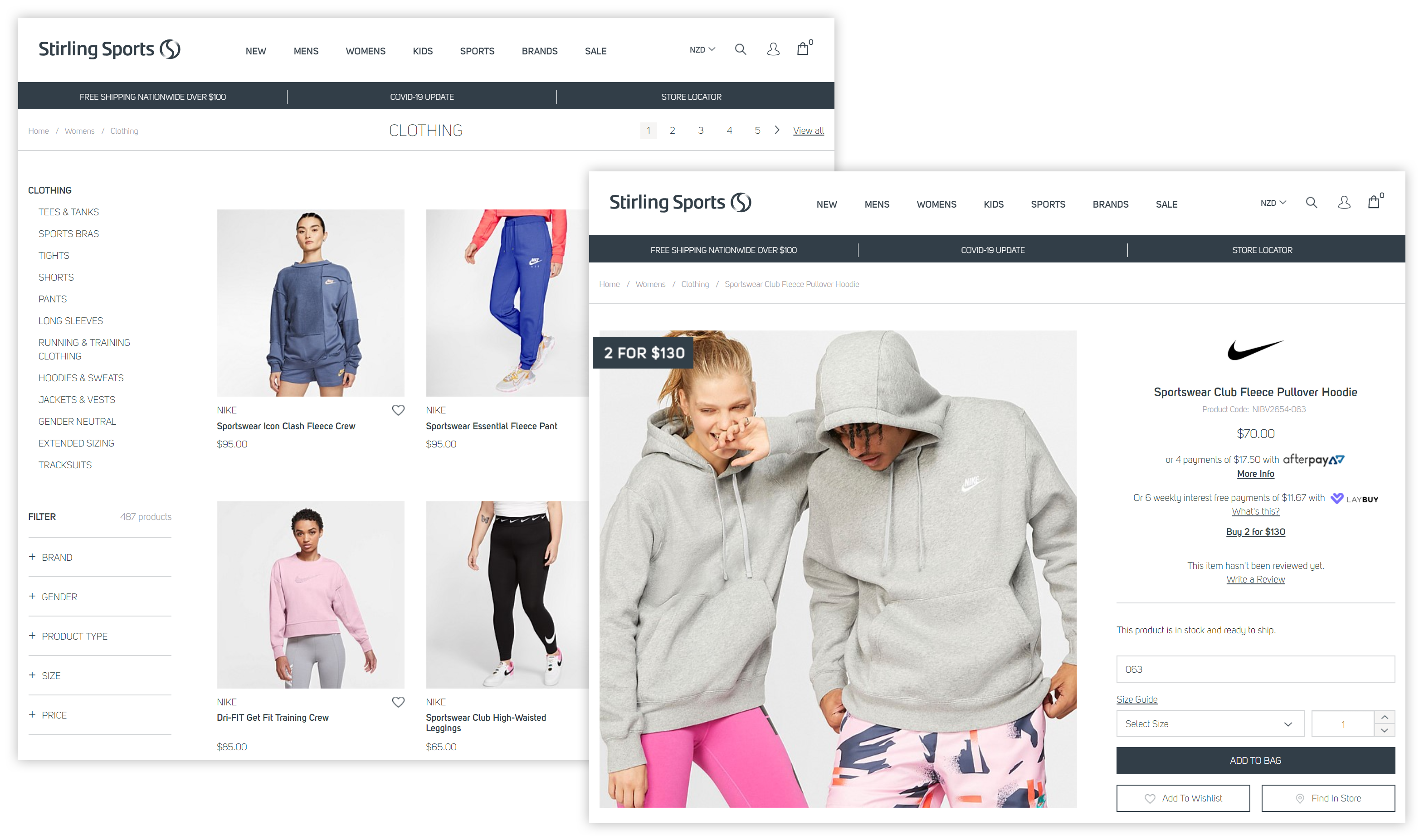 Download Case Study
* Required fields
pricewasnowsavefromtoapprox