blk
eStar and BLK Sport
Working together to build a Global retail strategy
BLK Sport has sports team apparel ranges from around the world and are highly relevant to specific global regions. As a result, these products mainly sell in local markets relating to the origins of each sports team.
BLK Sport needed an eCommerce technology and online retail expertise in setting up a scalable eCommerce infrastructure to accommodate this strategy.
Below are brief examples of how eStar's expertise and eCommerce technology came together to support BLK Sport's global strategy for growth:
Product mix management across multiple sites
To simplify product mix management for BLK Sport head office, eStar structured a centralised product database to allow seamless communication of product content across all sites.
This structure allows BLK Sports to quickly and easily allocate products (and product ranges) to display in either specific global regions or across multiple regions. BLK Sport has varying rules by product and needs the flexibility to vary rules for each.
Connecting and seamlessly passing information from existing inventory management software to the product database was a critical part of this solution.
if you would like to speak to the same people who continue to work with BLK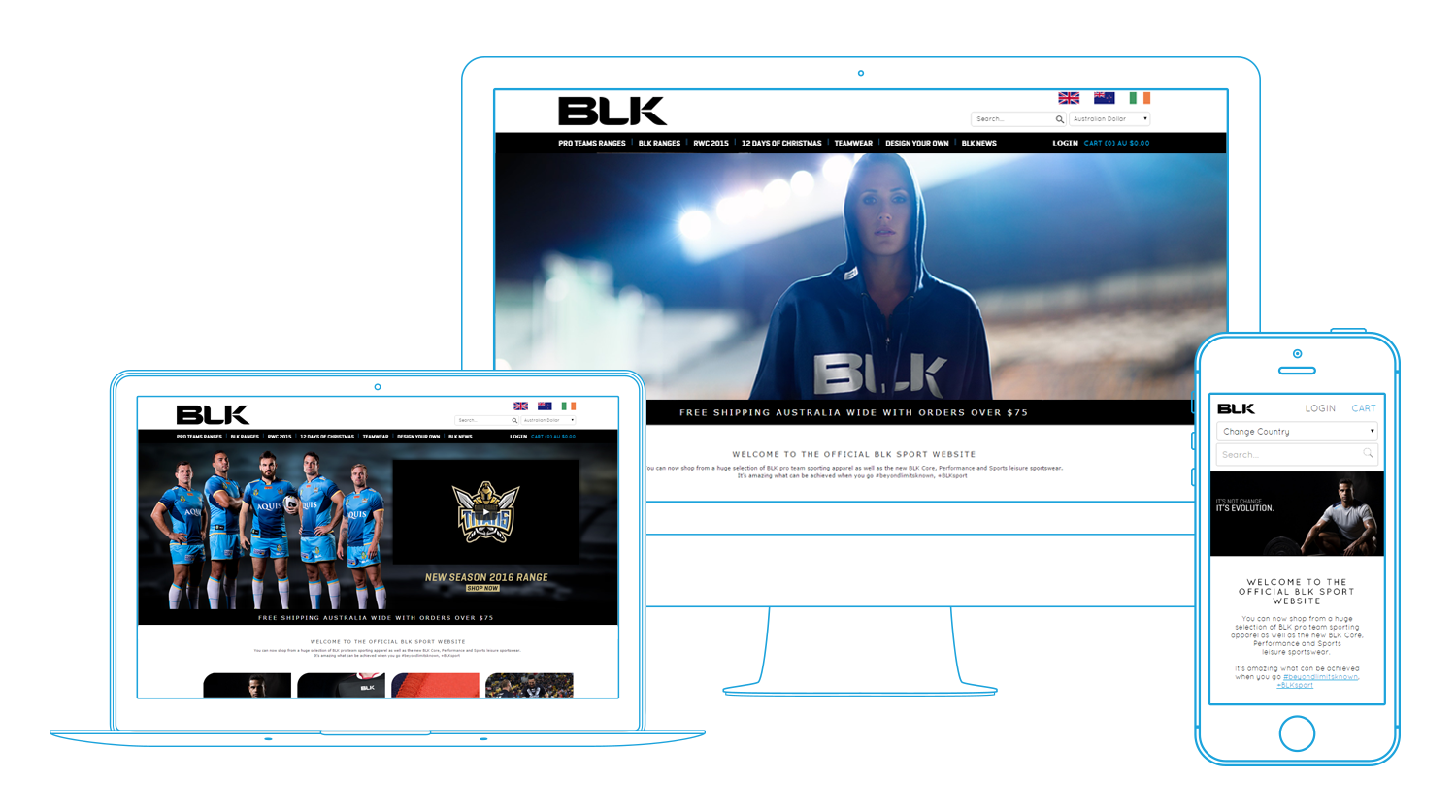 Multiple checkouts, multiple delivery costs and multiple currencies
BLK Sport has unique checkout processes offering different delivery offerings, and manage multiple currencies.
This eStar core functionality drives a high volume of online transactions around the world for BLK Sports, complying to accounting requirements demanded by each global region
Multiple dispatch locations around the world
With a global plan came the need to split and redirect confirmed orders to specific dispatch points based on the location of the purchaser. eStar's multiple dispatch location modules made this seamless and immediately scalable.
if you would like to speak to the same people who continue to work with BLK
pricewasnowsavefromtoapprox