The Smiths City Group is a leading furnishings and appliance retailer with over $220M of sales annually and 40 stores. As part of their national growth plans, Smiths City have launched an innovative and progressive online presence, powered by EstarOnline. Their existing website was not meeting customer expectations in terms of design, but also crucially did not accurately reflect inventory, product and promotional pricing offers.
EstarOnline in partnership with Datacom worked to develop an integration layer for automatic updates of business critical data like products, pricing, customer and order information between the web store and Smiths City core systems.
Working with Clemenger BBDO , EstarOnline delivered a new responsive design interface that optimises browsing and shopping experiences across smartphones, tablets , desktops and laptops.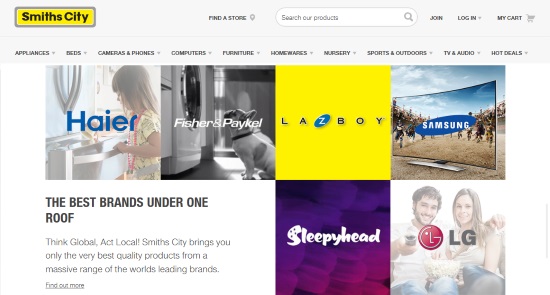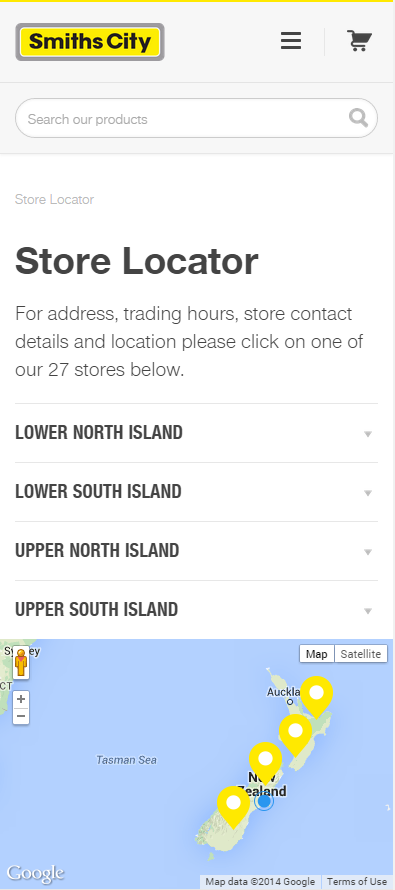 Customers around NZ including core markets like Christchurch can now shop anytime, enjoy multiple delivery and store pickup options, and pay anyway including the popular EasyCard finance card.
Andrew Buxton EstarOnline CEO says: " This move is the start of a group wide digital transformation. We look forward to being of support to Smiths City as they continue to give their customers a better experience, reach new markets and keep delivering the renowned Smiths City good old fashioned service – through use of modern technology."