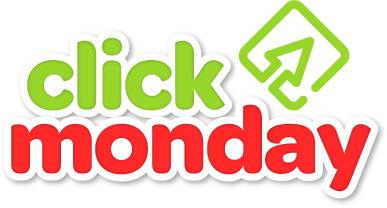 Click Monday in 2014 is shaping up to be a significant online sales event in NZ. Click Monday is a centralized site that showcases brands and offers from New Zealand retailers across many categories. Users find an offer on site and then click through to the retailer's site to make their purchase.
In the first ever event in November 2013, well over 80 retailers brought Kiwi's literally hundreds of offers. New Zealanders clicked with abandon through to retailers sites - over 300,000 times, in fact. The offers were a big hit, with retailers selling as much as four to ten times their normal daily sales.
In 2014 two events are being held with the first occurring on September 15. To find out more and signup please visit Click Monday
What should retailers do to make the most of Click Monday 2014?
Operating a successful online business means treating every day as a Click Monday.
To make the most of a traffic boosting event like Click Monday, retailers should focus on acquiring a loyal customer, not just a one off, discounted order.
Our advice for retailers is to ensure:
Products listed are genuinely attractive specials, of recognised products.

Sufficient stock is carried to handle to the expected spike in demand

Logistics and labour resources are in place to fulfil the orders fast and accurately

Robust hosting and technical infrastructure are ready to handle the spike in traffic and transaction volumes

Staff in retailers where 'Click & Collect' is offered are prepared for increased demand and customers visiting the store to pick up purchases.

All staff, including in-store staff, have an awareness of the Click Monday offers and are appropriately trained
While special deals and promotions during Click Monday will help acquire customers, it's customer service that will create the lasting impression and determine whether people return to buy again. The ability to successfully and accurately deliver products on time, meeting customers' expectations, is the key to retention. Ultimately it is the supply chain and customer service that will drive retention and create the best, most loyal and most valuable customers.
Having a well set up physical distribution model, supported by technology, is the foundation of a successful online business.
Every year consumer expectations about their online customer experience become more demanding. Some retailers had difficulty coping with promotional spikes in 2013, but we would expect many lessons have been learned and the overall consumer experience of Click Monday will be enhanced in 2014.
Any retailer large or small, that has genuine and recognised product, with specials listed and sufficient stock, along with technical and physical logistics in place, is well placed to have a strong customer acquisition opportunity from Click Monday.
EstarOnline is an Australasian eCommerce provider whose diverse clients transact over $500M annually. Many client campaigns are promotion-driven so EstarOnline is familiar with the pressures experienced by online retailers during Click Monday.