Viare, an eStar company, looks forward to meeting you at the following events this year;
Retail Fulfilment Summit on Wednesday 22nd -Thursday 23rd February in Melbourne, Australia.
This unmissable event is Australia's most prominent event for the retail industry, offering sought-after case studies from leading retailers who shine light on current problems and provide insight on how to continuously improve eCommerce and fulfilment strategies.
Viare Chief Fulfilment Officer Mark Greaves will be speaking on Thursday 23rd February at 12:30pm about improving your order fulfilment through enhanced eCommerce, inventory, warehousing, and last mile strategies. Mark will be joined by Dan Matenga Fulfilment Operations Manager at Briscoe Group. Briscoes Group New Zealand comprises of three brands; Briscoes Homewares, Rebel Sport, and Living & Giving. The group operates more than 90 brick and mortar stores across New Zealand and generates more then $700m in sales revenue annually.
Our team will host demos at the event. To learn more about how Viare can improve you order fulfilment, book a demo here.
For more information on the Retail Fulfilment Summit, click here. If you would like to attend, please use the code WFXEXH to get a discount.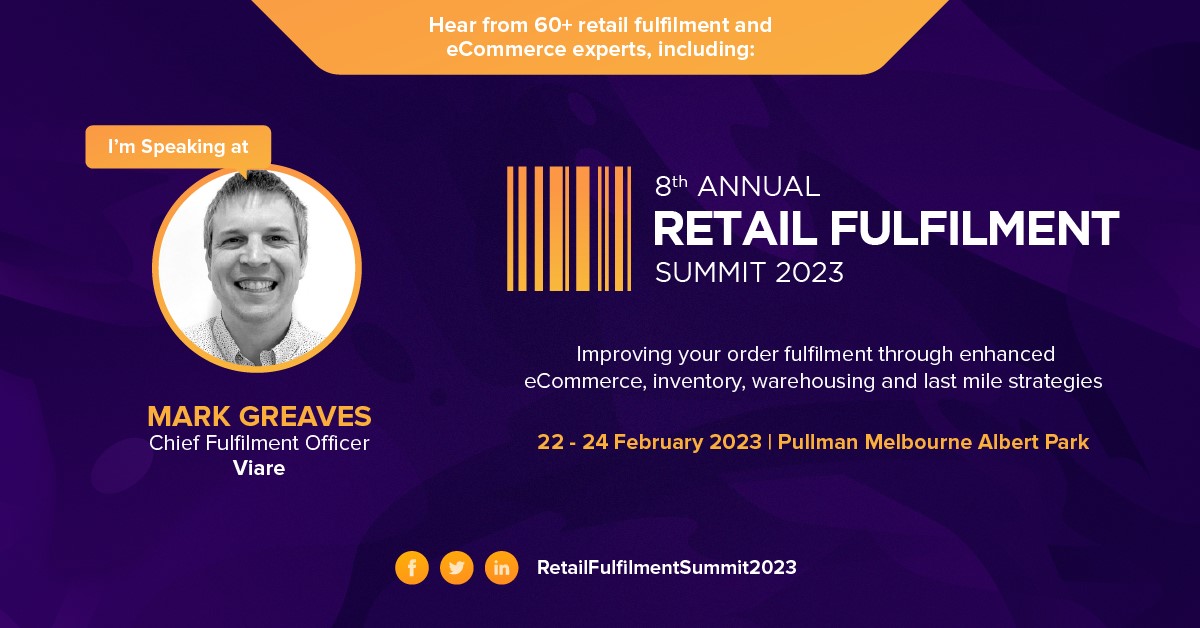 Online Retailer on Wednesday 19th – Thursday 20th July in Sydney, Australia.
This must-see two day conference brings together attendees across digital, retail, technology, marketing, and eCommerce. Those attending gain access to strategic insights, solutions, technologies, and connections that can make a difference to their business.
For more information on Online Retailer, click here.