Christchurch-based software as a service provider eStar has had huge e-commerce growth in the wake of the covid-19 pandemic with $1.2 billion worth of transactions processed across its platform in the year to October 2020.
This is up from around $600 million in 2019, mirroring the rapid change in online shopping habits of New Zealanders.
The company achieved revenue of $8.8 million in 2020 compared to $8.1 million in 2019. Head of growth Alison Crosbie told BusinessDesk this figure is expected to hit $9.1 million for the 2021 financial year.
The unlisted public company, which was founded in 1998 as a CD distribution platform, has evolved to offer distributed order management – DOM – technology.
Its product allows more complex order patterns and stock visibility for large retail organisations such as David Jones, Air New Zealand, and Briscoe Group. This results in more efficient fulfilment of orders for the benefit of both retailer and consumer.
Crosbie said there had been five to six years' worth of evolution in the local e-commerce industry in 2020, with the pandemic driving Australian and Kiwi consumers to buy online and large retailers' need for DOM technology.
With a Melbourne office, Crosbie noted most of eStar's revenue comes from its Australian customers, but all its customers on average had 38 percent growth annually in their online sales.
She said customer behaviour had changed when essential items were made available online during lockdowns, but stores remained closed.
"There were no physical stores or click-and-collect or even curbside collection, so it was about reliable delivery," she told BusinessDesk.
"Naturally, people went online looking for goods and services, and we saw a bit of a switch when essential services started to open up."
Adapt
When stores were overwhelmed by demand during NZ's lockdown, delivery times lengthened. As physical shopping returned, Crosbie said eStar's backend platform helped Briscoe Group fulfil the growing NZ thirst for online shopping with more visibility of in-store stock and buying options for both retailer and customer.
Consumers were able to view their local store's stock levels and reserve items in-store. Reduced freight costs are achieved by minimising split deliveries, with the processes and delivery decisions automated.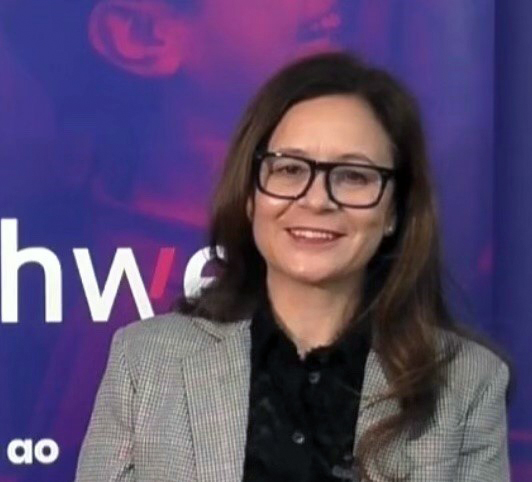 Alison Crosbie
"Those delivery options are a big part of the scale and growth we've seen within the industry," Crosbie said.
"It's not just the transaction or the online order, but also the ability to adjust how the delivery is made. Whether it's through a distribution centre or a store, accessing your own inventory becomes more efficient."
Covid may have helped double the transaction value processed on eStar's platform to $1.2 billion per annum, but the company worked with Briscoe Group before the pandemic to fix its order fulfilment problem across its Briscoes, Rebel Sport, and Living & Giving brands.
Using a mechanism called pull-based fulfilment, Crosbie said the eStar platform allows items to be routed from different stores but still be fulfilled as one order for the customer as demand dictates.
Scale
The system is also easily scalable.
"It can increase when you've got big events like Black Friday or Boxing Day where the volumes are a lot higher," Crosbie said.
Briscoe Group also reportedly saw voided online orders reduce from 10 percent to 0.5 percent shortly after rolling out its DOM system.
"The technology has worked. We got a step change overnight. This was money that we were leaking out every day and we stopped it almost immediately," a Briscoe's spokesperson said.
First published in Business Desk 2 February