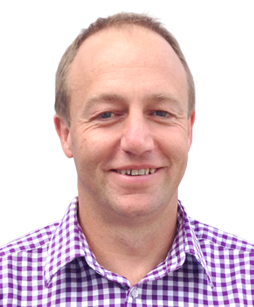 We're delighted to announce the appointment of Andrew Buxton, who joined as the new CEO of EstarOnline last week.
Andrew brings over 25 years' experience in retail and multi-channel environments gained with Australasian, UK and Asian retailers, including start-ups and major global/local brands. Andrew joins from The Warehouse Group where he has held a range of retail leadership, supply chain and IT roles. Most recently, as CEO Multichannel and CEO Torpedo7 Group, he lead the groups multichannel growth across the traditional brands (The Warehouse, Warehouse Stationery and Noel Leeming), as well as the development and acquisition of multiple new growth businesses and brands including; Torpedo7, R&R Sports, 1-day.co.nz, Number1 Fitness, Shotgun Supplements, Red Alert, Click Madness, Big Bucket Deals (pop-up/events), TV International Brands (direct response TV), pet.co.nz and baby.co.nz.
Prior to The Warehouse Group, Andrew has owned his own businesses including a successful retail category management business which was built to $25m in three years. Andrew has also worked in senior business development and consulting roles in NZ, Australia, Singapore and Hong Kong for both a software business and a global consulting firm.
Andrew has joined EstarOnline as he says,
"eStar is already a local technology success story. They are a substantial business with commerce solutions that really work, a great team of people, and fantastic clients in both NZ and Australia. I really enjoy working in environments with growth potential, and the existing leadership team have done a great job in putting in secure foundations for the next stage of growth. I'll be looking to add my leadership, retail knowledge, and my experience in building businesses to take eStar to the next level with the existing team. The key element for success though is to exceed the expectations of our existing customers, helping them to success and they can be our biggest advocates."
Andrew is looking forward to meeting with you over the coming months and is always keen to hear your feedback on our business.
He can be reached at Andrew.buxton@estaronline.com