News
Stay informed with latest news from the world of eCommerce, new eStar updates and features and see how our clients are connecting with more customers than ever before.
Intergration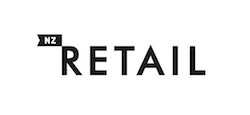 First, it was all about bricks and mortar stores. Then retailers had to adapt to online shopping. Now, consumers expect to seamlessly purchase through any and all available channels. Sarah Dunn and Elly Strang asked nine top New Zealand retail specialists how they're addressing demand for omnichannel solutions.
Encouraging omnichannel adoption eCommerce platform solutions provider eStar is an omnichannel specialist which works with some of the biggest retailers in New Zealand. Its clients include Country Road, Briscoe Group and Rodd & Gunn. It has experience in implementing click and collect models for retailers, and foresees major growth in this area. Chief executive Andrew Buxton tells us more.
pricewasnowsavefromtoapprox