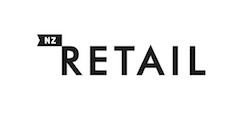 Opinion Piece by Andrew Buxton, CEO eStar
Major expansion in retail means acquiring new customers. In simple terms that is done either through the expansion of products, services, or brands offered, or by expanding into new markets. Traditional market expansion has been through adding more physical retail stores.
Traditional store growth for retail chains in New Zealand, with our small population of 4.5 million, usually reaches saturation at about 50-70 stores for most brands. For successful retail brands the next step is to look overseas. While there are many retail examples of international store expansion, such as Pumpkin Patch, Kathmandu or Rodd & Gunn, many have struggled to make such international expansion a financial success. Expansion through physical stores has a large commitment – store leases, fit-out costs, people costs, stock holding and distribution costs in market, not to mention market entry and store promotion. It's a big commitment with high risks.
The world really has changed and there are better ways to enter new markets for great brands. The world has gone digital. While online sales are only 7 percent of total retail sales, virtually every customer, regardless of whether they ultimately buy in a physical store or in the online digital store, uses technology and visits the digital store as part of their customer journey.
For successful retail brands, the flagship store is no longer in Auckland or Sydney or London or New York. The digital store has become the new flagship store. More customers visit the digital store than any other, the digital store is the most important in influencing brand perceptions and overall sales. It should be the best store in the network and is the number one priority for investment.
With the rise of digital, reaching customers in new international markets now has a new, more cost effective approach: launch in each market with a strong digital flagship store, supported by great brand promotion, and potentially over time a small number of physical stores. International expansion using the digital flagship store is a much lower capital cost than opening physical stores.
It's a low risk approach that enables market testing and building up a customer base, before looking at the need for any physical stores. Briscoes has recently entered Australia by launching a digital store, leveraging its existing technology from eStar and doing so without significant upfront investment.
Top tips for international expansion:
Understand your brand position and the opportunity for it in new markets.
Your flagship digital store should represent your brand, so make sure it's a priority for investment.
The world is digital. Launch into new markets with a great digital flagship store. Remember that whatever launch marketing you do, all those customers will visit your flagship digital store.
Execution is everything. Work with partners who understand retail and can scale with your business. But learn by doing with scaled investments – digital first, or digital plus a small number of physical stores. Kathmandu seems to be changing its strategy to be more digitally focused – reduce risk, reduce capital, and understand the customer journey. To achieve success it will need to ensure its digital flagship store is the best in the network.
First published in NZ Retail, December 2015.