Accelerate your online sales, exceed customer expectations, and minimise fulfilment costs
Thursday 21st April
11-11:45am
Customer satisfaction is driven by customers' simple desire to have their orders delivered in full and on time.
Customer expectations for a seamless shopping experience are higher than ever. Retailers then must be able to support seamless fulfilment processes, which is a simple aim but usually complex to achieve.
There is enough data, and studies have revealed the same, to show that the link between faster fulfilment and increased customer sales is more than mere correlation – it's causative, and so the inverse of this is true, poor fulfilment times impact future sales.
Join Nancy Stamatelos – Head of Digital at Harrolds, Matt Neale – eStar Chief Technology Officer and Starshipit's – Sofia Newcombe – Partner Executive on what you can do to make fulfilment your competitive advantage.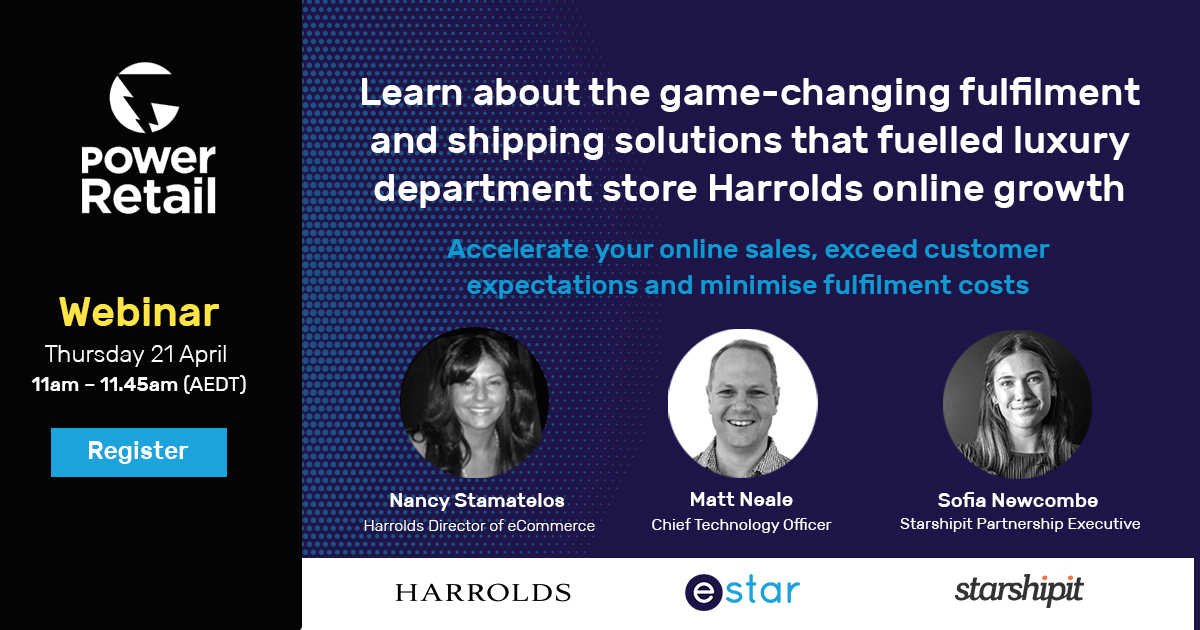 Learn about:
How Harrolds, eStar and Starshipit, deliver a seamless fulfilment solution that exceeds customer expectations and how Harrolds is using fulfilment as a competitive advantage.
What it takes to accelerate online sales by leveraging the store network. How to get fulfilment right and the trends expected for 2022 and beyond.
Automate your shipping from start to finish, and how to turn winning with fulfilment your competitive advantage and customer loyalty