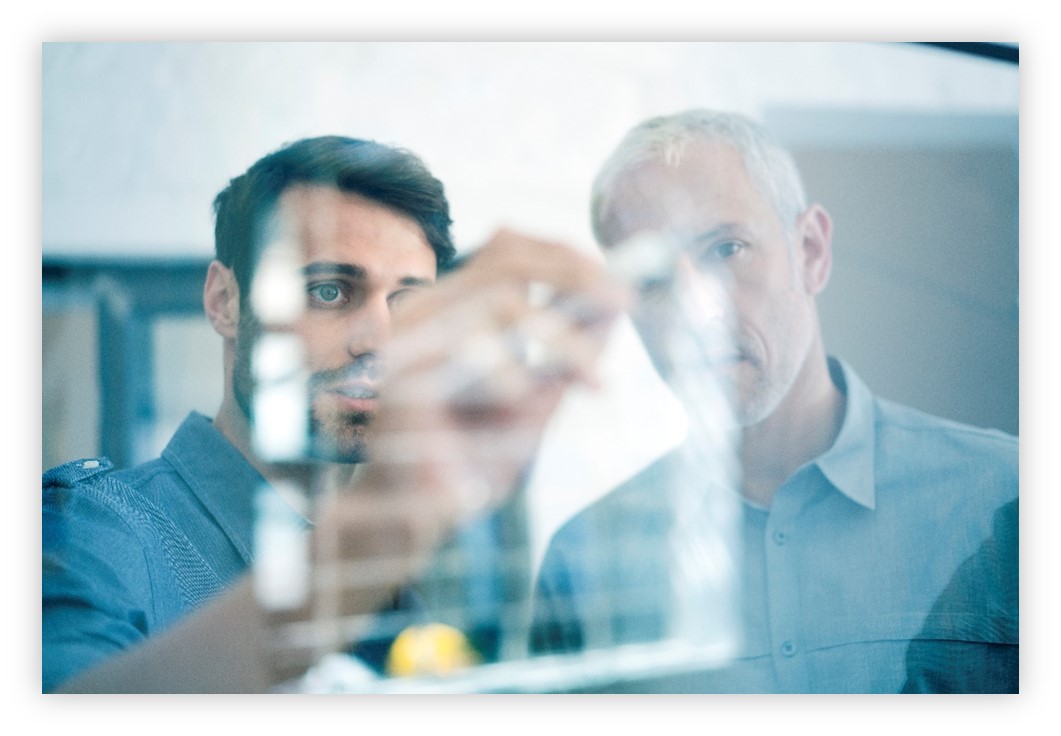 If there was a simple phrase to summarise what retailers require when determining their eCommerce technology needs, it would be "scalable solution".
However, scalable is a broad buzzword that needs to be broken down in the context of what it can do for retailers to drive online (and in-store) growth.
The meaning of "scalable" in the context of eCommerce is:
As online traffic and sales performance grows, there should not be a similar growth in maintenance costs and effort.
The technology has the ability to remain strategically aligned to the wider business. As the business adjusts its strategy, the digital channel must be able do the same.
As soon as the digital channel is not in alignment to the wider business strategy it stops adding value.
Retailers don't want, or need, to be replatforming every 2 to 4 years. This slows down a retailer's digital evolution and allows competitive threats to surpass them.
This blog breaks down the primary facets of what is a "scalable" eCommerce technology, with specific comparisons between leading technology solutions provided by eStar and Magento.
Software Version Control
All eStar clients are on the same version at any given time. For eStar clients there is no need to worry about "software version control".
Upgrades are either around security (to keep up with the latest threats) or new functionality (which all eStar clients have access to at no extra cost).
Ongoing security upgrades is a pain point for Magento users due to the various extensions and customisations required. This makes version control management problematic.
Retailers on Magento trying to apply upgrades commonly "break" the site and/or create technical issues. This results in development resource working through bug fixing procedures at the cost of the retailer.
The high cost and resources to apply upgrades results in avoidance, making Magento clients vulnerable to malware attacks (Magento sites being regularly attacked and compromised has been widely documented in the press).
This also prohibits the integrity of best practice development and code management.
When retailers who work with eStar require unique customisations, eStar technical engineers design the unique set of code to be detached from the core, this ensures it does not affect the wider platform and upgrade paths.
Designing to create amazing online experiences
One of the biggest failings of digital stores is employing design teams who don't understand the dynamic requirements of an eCommerce site.
Most Magento users are forced to work with outsourced advertising agencies who create static, visual content instead of designing for consumers journeys in a dynamic environment.
eStar senior designers have worked with the leading Australasian retailers for over 10 years. They have intimate knowledge of all eCommerce functionality and how it needs to interact.
Hosting to create great online experiences
Everyone understands the negative impacts slow page loads bring to online experiences. Magento sites are typically slow. There are two reasons for this:
The Magento code base is large regardless of how much of it you use
Retailers don't understand how much hosting infrastructure is required to ensure consumers have a fast experience on Magento
Because eStar implementers are in-house and are experts in their own technology, they understand how best to configure the right hosting infrastructure and ensure page load speeds are optimal.
Feature Rich and Strategic Guidance
A lot of talk is around Magento's feature rich platform. The problem is not how many features the technology has – most enterprise technology platforms are comparably feature rich – it is the mismanagement of introducing features that impact negatively on the online experience.
Working with a Magento agency can result in a site bloated by functionally that will be slow.
"Front End Flexibility"
When Magento says it is "flexible" what this means is: it can create any type of page layout for desktop and smartphone screens; create many different page layouts; and apply any piece of functionality to any page layout.
However, once the page layouts are created and applied, the retailer has no flexibility to change these layouts.
eStar digital strategists work with you to plan and create page layouts that will support and enable your retention and new customer acquisition strategies in the short and long term.
eStar is more than just a selling machine
Magento makes it very clear, the technology is purely a front-end sales tool and is heavily reliant on the "extension community" to create a full eCommerce solution.
eStar's approach is different. Beyond its feature rich enterprise eCommerce technology, eStar also offers the following technology solutions that are all part of the same platform and native to the eStar code base:
High volume order management
Order routing logic
Dispatch management
Risk evaluation (fraud management)
POS (point of sale)
Omni-channel functions
Retailers with eStar have everything they need in a single technology solution to drive the entire digital channel and influence in-store purchasing.
Conclusion
One of the most common reasons for retailers not evolving fast enough is the absence of a digital technology that has the ability to scale.
While the Magento "PR Machine" continues to make bold statements, be cautious when researching which eCommerce technology is right for you.
The eStar guide – 'eCommerce platform strategies: a credible alternative for retailers using Magento' helps support the evaluation process and identify the set of factors that affect the total cost of deploying and managing an eCommerce platform.
Download the guide now to learn about true platform ownership costs, maximising online sales opportunities and optimising your online customer experience.