First published in NZ Business Magazine - October 2015 - Andrew Buxton, eStar CEO, talks with Donovan Jackson an Auckland-based business technology writer.
Fuelled by the runaway popularity of smartphones, mobile commerce is the new frontier for businesses and online transaction providers. Ignore it at your peril. It wasn't all too long ago that predictions for an explosion in e-commerce were doing the rounds. Today, we take that for granted, with the convenience and speed of online transacting extending to anything from Trade Me to Internet banking and online shopping. It's become a standard component of life in the digital age.
But a new frontier has emerged and it is inextricably tied to the runaway popularity of smartphones. Mobile commerce, or m-commerce, is that frontier.
Already, the mobile web has become a de facto feature of the Internet, best underlined by Google's recent decree that websites which aren't optimised for mobile devices simply won't be indexed. But we don't just access information on our smartphones these days. We also want to shop, pay bills and do business in much the same way we do from our notebook or desktop computer.
M-commerce is significant and warrants detailed attention by any provider of online transactions, says Andrew Buxton, CEO of Christchurch-headquartered e-commerce platform provider eStarOnline.
"Latest research out of the United States shows more time is spent on mobile screens, including tablets, than on desktop or laptop screens." Importantly, he points to differences in the devices. "There is no question there is a gap between how consumers shop on mobile devices, against how they convert. While direct purchasing behaviour has some way to go to close this gap, m-commerce is commerce. It is a big deal.
Mighty Ape is one of New Zealand's biggest online retailers; head of products and web development Dylan Bland says m-commerce is something all e-commerce sites should care about. "The percentage of customers who visit [our site] on a mobile device versus those on a desktop device is growing each month. It's a significant number," he confirms. Market watchers say m-commerce is not big business. They say it is massive business.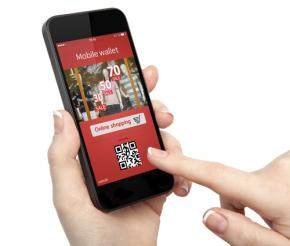 In an August update, Juniper Research revealed that the number of annual purchases made via mobiles, tablets, desktops and other connected devices is expected to reach US$125 billion annually by 2018, up by more than 60 percent on this year's total. Juniper says medium term growth is likely to be driven by factors which include a rise in 'commuter commerce' (shopping on the bus or train), itself fuelled by greater deployments of Wi-Fi and 4G connectivity on public transport. It also observed that digital transaction volumes would be further bolstered with the continued transition from physical formats (such as DVDs and CD-ROMs) to digital, and the rise in streamed subscription services.
Those findings shouldn't come as any surprise to anyone who uses a smartphone, or indeed, anyone who relies on public transport. But are New Zealand's websites ready for m-commerce? What goes into m-commerce Buxton says transacting on a mobile shouldn't be anything particularly different for consumers, as it is a natural extension of what they expect to be able to do with their handsets. "However, for brands, providing a great mobile experience should be a central concern. While native apps [apps specific to particular operating systems, like iOS or Android] currently drive a lot of pure transactions, consumer behaviour is moving towards more seamless mobile transactions via web browsing," he says.
In other words, people want to access and use a website, and not download and use a dedicated app. This is in line with how people use their computers; it isn't necessary to install a program in order to use online banking or to access Trade Me, it all happens 'in browser'. Mighty Ape's Bland says the challenge for any e-commerce store is to keep the conversion rate healthy, and mobile devices throw up a challenge.
"Mobile sites typically do not convert as well as a desktop site," he points out. That's because it is more difficult to fill out credit card, or any other, forms on a handset rather than via the keyboard of a desktop PC, although services such as 'auto-fill' built into some browsers do help. From a design perspective, web developer Zeald's marketing manager Emily Hall agrees with Bland.
"The biggest challenge is to get the mobile shopper to complete the transaction on their device," she notes. eStarOnline's Buxton says technology is enabling those organisations which offer transactional services on the Internet to improve their mobile offerings. "Options for brands to deliver mobile content are becoming more mature, sophisticated and easier to manage.
There are now fewer challenges for brands to deliver anything less than a great mobile experience, including mobile retail." His view is confirmed by Hall, who says the company recommends responsive design over specific mobile sites or apps. "One major benefit is that if the shopper decides to go back to their desktop [from a mobile device], the product is in the same location so it's easy to find." That's because with responsive design, it is the same site being accessed, regardless of the device being used.
A responsively designed site automatically adjusts itself to suit the screen on which the user is viewing it: on a desktop, the full site is presented. It progressively shrinks to fit the screens of the many alternative devices available today, such as iPads, Android handsets or others. The inextricable links between mobile, desktop and in-store activity The emergence of the concept of 'omni-channel' commerce refers to the necessity to meet customer requirements across a range of 'storefronts', which today can include real-world premises, websites, telephones and mobile devices. Implied in an omni-channel approach is the ability to deliver a consistent and contiguous experience regardless of how the customer engages.
When that comes to m-commerce, Hall points out that people often start looking for products or services using their handset. "The conversion pathway needs to be stripped back [with a responsive designed site] so that it excludes, for example, large images [and other date intensive components of the website], but if the shopper can't find the information they are looking for, that will lead to frustration and a quick swipe of the back button.
" That's why, she says, the site on a mobile has to be just as navigable and satisfying for the user as the desktop one. And, while Hall says the conversion pathway to encourage people to buy right then and there is much more direct on the mobile, she also notes that the desktop can be more compelling, as it 'has the luxury of large images to persuade people to continue with their transaction.' The attention to experience should also extend from handset, to desktop PC and all the way in-store, for those providers of e-commerce sites which also have a retail presence.
As Buxton notes, "It's crucial to consider the impact mobile interactions have on in-store purchases. ComScore [an American provider of marketing data and analytics] has reported that 78 percent of local mobile searches result in offline purchases. That demonstrates strong intent." What mobile shoppers want Buxton says mobile shoppers are looking for simple and intuitive ways to discover, interact and transact with their chosen brands, but also notes that consumer intent and purchasing behaviour varies significantly according to device.
"What that means for those organisations which want to deliver those experiences is meeting the challenges of making the most of the available screen real estate, at a decent speed over mobile networks. It also means attention has to be paid to content management, cross device mapping and attribution, consistency of experience and security." Buxton says operators of transactional websites which are looking to provide for m-commerce functionality for their customers should look for a proven platform and service solution that can meet the challenges of delivering a great mobile shopping experience.
"Options to do so may include responsive design, adaptive mobile, or integration to dedicated native applications." Escalating demand and who's doing m-commerce well? Hall says Zeald is seeing increased demand for m-commerce enabled sites as the market recognises the ubiquity of mobile devices and the willingness of customers to use their handsets for shopping. "It is no longer seen as additional.
Google prefers responsive and changed its algorithm in April this year to reflect it; retailers can see how many of their customers are coming to their site on mobile devices using reporting tools." She notes that just how many visitors are mobile will be different for everyone; however, Hall also points to figures from 'Our Mobile Planet' which show that by 2013 already more than 60 percent of New Zealanders searched for products using mobile devices.
Buxton reinforces her view, saying the demand for m-commerce enabled solutions is consistent as any and all web functionality has to be implemented consistently across devices, including mobiles. "In general, all our customers are seeing double-digit online sales percentages coming from mobiles, with some pushing over 30 percent.
" There's nothing quite like a good example or two to get an idea of how m-commerce should be implemented to meet the requirements of a demanding public. Buxton points to two organisations which he believes have got it right: "No1 Fitness, which is part of the Warehouse Group, has a fantastic responsive design mobile shopping experience; it includes prominent store location information to drive footfall," he says. He also singles out Mighty Ape, which "Does a great job of providing a consistent experience on mobile, offering a deep product catalogue without compromising on content.
" For her part, Hall says the websites of NZ Muscle and Ecoya provide a reference point. "Their websites are responsive and they tailor their design to the device," she notes. Enable m-commerce like this Buxton has some advice for those organisations seeking to introduce m-commerce to their channels to market.
"Design is a key consideration; optimising navigation, form filling and utilisation of the screen size in order to provide sufficient information to drive purchasing decisions are crucial to delivering a great brand experience. And it is innately more difficult to build transactional trust on mobile devices, so brands need to work hard to provide a professional presentation and usable workflows," he says. But be warned. Diving into m-commerce, while seemingly such an obvious step to take, might not actually deliver a boost in turnover, though necessary for consistency of customer experience. It might not even secure all that many sales.
"While it's good that mobile use is on the rise – and people can view your site from anywhere – in many ways it actually makes it more challenging to secure a sale," says Bland. As a web developer, he sees that as part of the challenge, describing going mobile as "Lots of fun. It's a whole new medium to try and learn and get better at and find new ways to deliver what customers want from a mobile shopping experience."
First published in NZ Business Magazine - October 2015 - by Donovan Jackson an Auckland-based business technology writer.