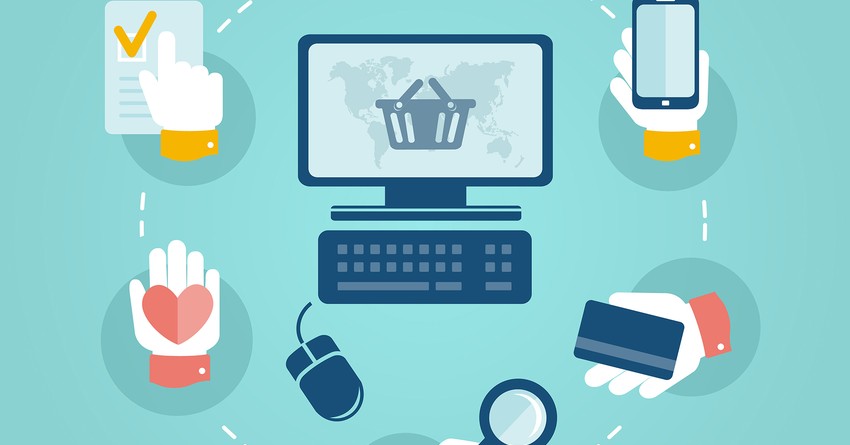 2015 was a big year for ecommerce as retailers found their groove in the online marketplace and fought off international competition. eStar CEO Andrew Buxton gives some insights on some of the trends in store for 2016.
Last year was an eventful year for most retail companies. They had to learn to how to hone social media skills, face international competition both online and on the ground, and of course, make sure their ecommerce sites were up to speed with the rest of them.
However, more than anything else, it seemed to be a year of expansion - Kiwi retailers branching out overseas, and overseas retailers announcing they were coming here. The Register and NZRetail Magazine editor Sarah Dunn aptly dubbed it the year "the year of international retail".
So, what's on the cards for ecommerce in 2016? More of the same, according to eStar CEO Andrew Buxton.
"Savvy retailers are taking their brands internationally, digital first and we'll see that more in 2016," he says.
He says most of the company's clients saw their digital channels grow by an average of 38 percent from 2014 to 2015.
This will continue to grow, he says, as online is proven to be the quickest and most cost-effective way to get into international markets.
"Briscoes as a major retailer have been very savvy with this, pushing into Australia to open a new growth opportunity there. Targeting regions and countries with similar markets and legal frameworks to Australia and New Zealand, allows retailers to establish systems and support processes before branching into those territories with different payment methods, delivery and legal requirements, such as Asia."

He says another trend that's growing is major brands in New Zealand such as Country Road, The Warehouse or Hannahs are pushing customers towards their online channels when they don't have an item in stock.
"This is treated as a separate purchase and stores are rarely credited with the sale, but this will soon change when customers are able to pay for online and physical stock all in the same transaction at the POS – then the customer has the choice of having the online purchase sent to a store, collection point or home.
"Also, retailers need to ensure that store stock files are regularly updated to their website so that customers can see which branch has the item they want, so that they can go and get it straight away without having to wait for it to be delivered."
He says eStar can see a time when stores in Auckland, Wellington and Christchurch will have short delivery promises of four hours, so customers can pay a premium and get items really quickly.
"This is already available in countries with heavier population density, but it will be happening more wide spread in New Zealand and Australia where there are enough stores and depots to ensure availability.
"Country Road is doing this in Australia and New Zealand now. However, execution is key. For example, in Australia, whilst [online apparel site] The Iconic promises next day delivery, over 30 percent of orders fail to be delivered this way. Fulfilment execution is a critical driver of customer satisfaction and brand experience," Buxton says.
First published in NZ Register on January, 14 2016